Welcome to One Piece: Memories
Greetings & welcome to One Piece Memories a place to create memories, make friends & sail the sea. You can take whichever path you choose from a life of justice to a life of piracy and anything in between. Have fun upon the deadly seas that await your arrival.

Hello one and all, I am Clockwork and as my name implies I was aritifically made. Though that was a few centuries ago, and I've gotten board waiting for things too do without attracting attention. With the invention the internet, I have no worries as thus. But I enjoy role plays because they help expand the mind and imagination.
So hello all  




Posts

: 2


Join date

: 2014-02-24



Moderator





Posts

: 1242


Join date

: 2014-01-05


Age

: 23



Hello their clockwork. Welcome to the site. I am Izzy or fiona. Hope you have a great time here. If you have questions feel free to pm me or any of the mod/admin team. Oh! And don't be shy pop by in the chatbox

~ fi
Moderator





Posts

: 440


Join date

: 2014-01-18


Age

: 18


Location

: The comfiest couch



Konichiwa Clock-san,
Welcome aboard! Im Frozen, you can call me Fro, Frozone, Afro or even Bob. Like Fi has stated, feel free to PM any mods/admins or even members for any questions regarding the site. Other than that, welcome and I hope you enjoy your stay here.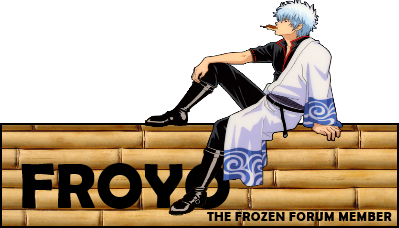 " Pft, crews are for people who are crews and cheese pls ty"
- Words which ring with truth, spoken by the great Vaetric[/size]
Moderator





Posts

: 714


Join date

: 2014-01-06


Location

: In a world known as the Internet



Admin





Posts

: 1531


Join date

: 2013-12-26


Age

: 28


Location

: Under your bed



Just had to ruin the mystery didn't you >_>



Posts

: 2


Join date

: 2014-02-24



Thats a mighty fine clock you got there son'

Howdy

Guest

Guest






Similar topics
---
Permissions in this forum:
You
cannot
reply to topics in this forum