Welcome to One Piece: Memories
Greetings & welcome to One Piece Memories a place to create memories, make friends & sail the sea. You can take whichever path you choose from a life of justice to a life of piracy and anything in between. Have fun upon the deadly seas that await your arrival.
Page 3 of 3 •

1, 2, 3

Damn! She should've just shot the Mich guy, she tightened her hand keeping the blood from pooling out, and winced. She tried to kick Mich in the face multiple times, before hearing and seeing Takao going toward her. He told her to throw it, but Mich had her wrist! She tried to pull her arm back and then push it forward, it might not go far, but it'll go somewhere in Takao's direction.

Meanwhile, she'd just continue to try to kick Mich in the face, or anywhere close.
Moderator





Posts

: 1242


Join date

: 2014-01-05



The pistol didn't go far but it was close enough. Takao picked up the pistol and turned. He was surprised to see the bald man right in front of him, he fried the pistol and the bullet tore through the man's shoulder causing him to scream in pain. He then turned to face Mich and shot him too, the bullet hit his waist. Mishi kicks then proved effective as they landed on his face, knocking him out for good.

Meanwhile, the bald man escaped via the elevator. Takao didn't care, at least now all harm was gone. He offered Mishi his hand.

"We need to get out of here. That bald guy might be getting reinforcements."

The only exit was up the staircase at the end of the small room, the stairs led to a wall. To open this wall up, you needed to knock against it in a certain beat. The group was lucky to have Takao for he memorized the beat of by heart,after all, he was a musician.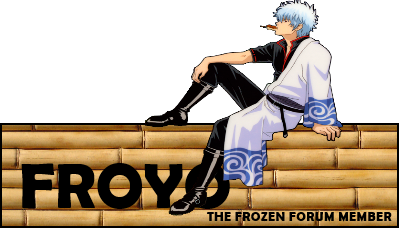 " Pft, crews are for people who are crews and cheese pls ty"
- Words which ring with truth, spoken by the great Vaetric[/size]
Mishi staggered over to Billy, attempting to smack him on the top of the head or on his chin. "G-get up!" she said, hoping he'd be fit to walk or get out of here. It looked like they only beat him up, hopefully they didn't break his legs along with his nose.

She followed after Takao, clutching at her wound. She needed to get a cloth, or something.

She got an idea, she took off her top suit, revealing the white button shirt underneath, and wrapping it around the wound. She squeezed it as tight as it could be before following after him. Hopefully that would stop the bloodflow, at least... For now.
Moderator





Posts

: 1242


Join date

: 2014-01-05


Age

: 23



Billy slowly got off the round table and onto his feet, he could walk, just not too quickly. He followed Takao and Mishi up the staircase which led straight onto a dead end.

"Alright, I got this."

Takao knocked on the wall in the same beat he used to get into the place, once he was done, the wall opened up. Ah, it felt great to be out. The soft wind greeted Takao as he exited, it was getting dark and they needed to get some medical attention.


---
A few hours later. . .
---


Mishi was all patched up and the bullet was removed from her stomach, Billy was also taken care of and he was looking better than before. Meanwhile, Takao waited for the two to awake from their sleep. The doctor said they needed a rest but it had been an hour since they both went to sleep.

"Oi, guys, wake up already!"
"They need their rest you idiot!"

The two slept on separate beds in the same room.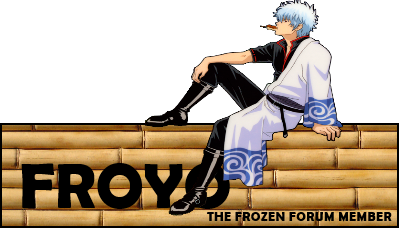 " Pft, crews are for people who are crews and cheese pls ty"
- Words which ring with truth, spoken by the great Vaetric[/size]
She almost passed out when they entered the hospital, it was a good thing that Takao remembered how to get out. And she still had her ivory horse, hopefully that'd sell for a lot of coin, maybe even refill all of the money she spent and then some.

She was asleep in her bed, before re-awakening. She never remembered her dreams unless they were interrupted, for some reason. She opened her eyes. "Oh... Did we ma-Takaowhatareyoudoinginhere!" She said, at first sleepily, then alarmed. Without even realising it, she threw the nearest thing to her at him, which was... A spoon.
Moderator





Posts

: 1242


Join date

: 2014-01-05


Age

: 23



"H-hey what're you doing!?"
Takao quickly shifted to the side and dodged the flying spoon, it seems Mishi was back to her old self. Just at that moment, Billy awoke and was surprised to see a spoon fall onto his chest.
"..Uh... thanks.?"
Great, both of them were up. Now they could finally start to head out of this island.. for good.
"Alllright! Let's go!~"
=[Thread End]=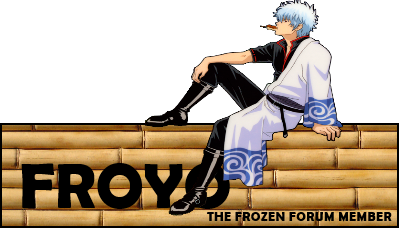 " Pft, crews are for people who are crews and cheese pls ty"
- Words which ring with truth, spoken by the great Vaetric[/size]
Page 3 of 3 •

1, 2, 3

Similar topics
---
Permissions in this forum:
You
cannot
reply to topics in this forum