Welcome to One Piece: Memories
Greetings & welcome to One Piece Memories a place to create memories, make friends & sail the sea. You can take whichever path you choose from a life of justice to a life of piracy and anything in between. Have fun upon the deadly seas that await your arrival.
Page 2 of 2 •

1, 2

Gizumo


"Im Gizumo!"

Gizumo began to step forward, after he called out the marine.

"If you wanna fight youll deal with my men!"

Aiming his pistol at Chimb, Gizumo began laughing. The captain continued to rely on his men. Soon enough, he would have no more men remaining. He would need much stronger crewmates like Bonnet if he wanted to continue relying on them. He was destined to alive tougher opponents then Chimb and Aki. Several of the pirates stood in front protecting the captain as usual, as they aimed their weapons, ready to fight.


---


Bonnet


"Just give up!"

Bonnet charged at Aki and attempted to punch her blades with his diamond fists. He didn't know what to do. Clearly the marines were about to take out the boss, but he still had this girl to deal with. She was a potential crewmate, but the way things were going he would have to get rid of her quick, or the marine would rid of Gizumo first.


---


Chimb


Pulling out his cutlass, Chimb prepared to take out the pathetic pirates. This was a great feeling for him. How he craved to pull out this blade.

Splinters
Dragging his giant blade through the ground, wooden planks came out of the ground as they reached his knees, or a humans waist. Slashing the blade in front of two pirates, the planks crashed into them knocking them over.
Aki blocked the punch with her blades, although it caused her to skid backwards on her feet slightly. She then brought her swords downwards and attempted to quickly bring them upwards and slash the man in a vertical direction from bottom to top.

"Not bad.."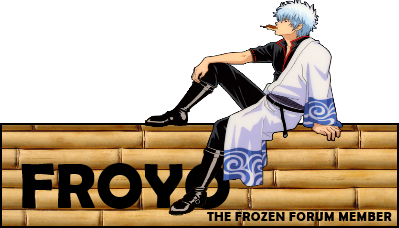 " Pft, crews are for people who are crews and cheese pls ty"
- Words which ring with truth, spoken by the great Vaetric[/size]
Moderator





Posts

: 714


Join date

: 2014-01-06


Location

: In a world known as the Internet



Blocking the blades with his diamond fists, Bonnet hunched over to make Aki hold his weight. After blocking them, Bonnet would then attempt to grab the swords.

"Just relax, we don't have to fight. Just ignore the captain and stick with me. Let us talk this through, you don't want me hurting you too bad if I'm gonna have to do this by force."

Bonnet wanted to hurry. Sure this girl was a pretty good fight, but he wanted something more challenging like the giant. Defeating him could help his strength. Also, the marine was about to kill his captain and the entire crew. Not like Bonnet really cared, but he didn't have a ship or anywhere to travel. It was also convenient because Bonnet knew he would find himself in situations like this. Matched up against tough opponents with the victory completely relying on him.


Meanwhile Chimb was cutting down pirates. Slashing to his left and then to his right, he cut two pirates who stood in his way. There was nobody who could stop him from reaching Gizumo.

Did I really get my hopes up... These fools are pathetic, I wanted a real fight.
"Fine whatever.." Aki muttered.

She was looking forward to fighting Bonnet since he seemed like he'd make a pretty good fight with his abilities but she had more important matters to deal with at the moment. The whole dojo was in chaos and she needed to stop it. Aki looked at Bonnet and smirked.

"Hurt me? Pfft, like you could hurt me."

Now, what to do? Attack Chimb? Perhaps... but he was on their side since he was taking care of these pirates so maybe her only choice was to attack the pirates?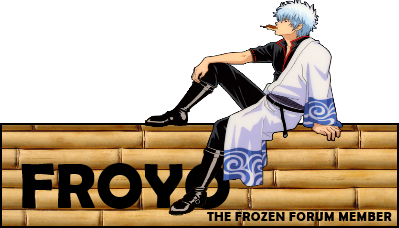 " Pft, crews are for people who are crews and cheese pls ty"
- Words which ring with truth, spoken by the great Vaetric[/size]
Moderator





Posts

: 714


Join date

: 2014-01-06


Location

: In a world known as the Internet



The threads dead. (my fault lol)

[Discounting thread]
Page 2 of 2 •

1, 2

---
Permissions in this forum:
You
cannot
reply to topics in this forum