Welcome to One Piece: Memories
Greetings & welcome to One Piece Memories a place to create memories, make friends & sail the sea. You can take whichever path you choose from a life of justice to a life of piracy and anything in between. Have fun upon the deadly seas that await your arrival.
Page 2 of 2 •

1, 2

Listening to that guy; Claudio, she thought his name was. Madeline realised something, he was aggravatingly slow to talk, and she didn't like that. "Talking like that is a sure way to get a boot up your arse, recruit." She turned to Benedict and Peach, almost suppressing a facepalm. "Bloody hell." she muttered. Looking toward the fourth member of their little group, the woman had turned into some weasel-looking thing, as she began to cut her way through the forest.

"[color=lightgreen[Hoi![/color]" She blurted out, "Nice trail yer' making, I'm sure it'll anything else that walks through here as well." she sighed, alright. Guess it was time for her to come forward. After all, she was supposed to be their captain, and she would lead them to their goal, however they were supposed to do it themselves so she could gauge it, though she already had a- Benedict and Peach looked dumbly at the tree and then the ferret-thing, they started to walk after it without Madeline noticing.

As Celes slashed her merry way through the forest, a few meters away something looked up. It was… A disturbing thing, to say the least. It had a kind of warthog-human-thing face, it had a very long neck (at this point, you couldn't even see the body) and looked toward the intruder. Its head tilted to the right, then to the lleft, before it opened its mouth and howled; shaking its head around and some kind of blackish-aura came over it. Should Celes get too close, she would smell a rotten strength. It's pheromones would waft toward the intruder and instil within her fear-not just of the creature itself, but just a piercing despair in general.

It wouldn't just happen to Celes, anyone who'd come to close to the creature would get this feeling. Just like introducing the Cheshire Hyenas, Madeline just pointed at it and said: "Catoblepas." then she added "…That means it's time to run!" She attempted to grab Claudio's collar and push him toward the right of the creature, as in.. Get-away-from-that-thing push. The creature would rear its head, and move toward the left, attempting to move closer toward the trio nearest to it. (And thus close the distance and make them more likely to fear it)

Moderator





Posts

: 1242


Join date

: 2014-01-05



There it was again, the same weasel-like-thing from earlier. Where on earth did it come from? He took his eyes of the group for a second and the moment he looks back he sees some sort of weasel thing with sickles, and every single time that thing appeared one of the females of the group vanished.

Weird.

Ah well, he wasn't complaining. If this thing was gonna help them out then that's all that mattered. He followed the Weasel as it cut a path quickly. Not bad. Though moments later, a beast appeared. It had a human-like face, similar to the monsters that they saw last time but this time, this beast had a long neck. It was also producing a black aura. Claudio could tell this was bad news.

He felt someone grab his collar and push him over to the right, it was his captain. She was ordering him to run. Claudio nodded, no problem. He began to run away from the trio however he realized that he had left something dear to him behind. It was his precious Benedict.

He stopped on his tracks and ran towards Benedict, once he was close enough, he would leap towards him and grab him by the shirt. He would then tug him towards the right, to signal that he should run.

(OOC: Tell me of there's anything wrong with my post, not quite sure about this one.)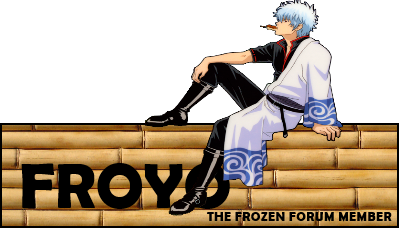 " Pft, crews are for people who are crews and cheese pls ty"
- Words which ring with truth, spoken by the great Vaetric[/size]
Moderator





Posts

: 714


Join date

: 2014-01-06


Location

: In a world known as the Internet



(( feel free to continue a little without me, healths not allowing frequent posting))

Celes saw how a face bigger then her, with a neck bigger then a giraffe popped up from behind the trees she was cutting as she quickly flew backwards, though she was met by this horrible stench and smell. She quickly alarmed the others by yelling '' This doesn't look safe'' and pointed towards the creature whos head was only seen.

She was quite scared and didn't know if she should attack it or find a way around. if she was honest. then she knew that they had to go through, but with this recruits she couldn't risk fighting just yet. '' Lets regroup and see what they do'' she yelled as she went a little back. to get a clear view. her hands turning into sickles ready to fight if needed.
Moderator





Posts

: 440


Join date

: 2014-01-18


Age

: 18


Location

: The comfiest couch



(( Sorry for the wait ))


Good, the weirdo and other two started to run, they were away from the creature though the downside was that Celes had went in too close. If she wasn't afraid of anything before, she was now.

 

The creature with the long neck looked at Celes with its two dead-looking eyes, noticing that the intruders started to back off, it took a bite of leaves before crashing through the bush, revealing the rest of its neck and the ox-like rest of its body, following the group.

 

"Everything is territorial here, even the herbivores; and they're the only omnivores on this or my home island." Madeline said, pointing toward the right. "We'd better go through the brush that they haven't trodden through yet. Just about a quarter of a mile or so until the end  of their territory!" She called out. The creature was relatively slow, pursing the group in its own pace, though it wouldn't take its left eye off of them, every couple of moments stopping to eat leaves and carry on. "Louds noises can scare them off, but it also attracts other creatures on the island, so what's your decision, recruits?" She asked mid-jog, hopefully with the others behind her. Really, on Kuricull it was 90% sleeping and 10% running. They had a choice, loud noises or running into other territories.
Moderator





Posts

: 1242


Join date

: 2014-01-05


Age

: 23



Claudio nodded as he listened to Madeline speak, as he done this, he was dragging Benedict along the green terrain. Once the captain was done explaining and asked them for their opinion, Claudio was the first to reply.

"Iiii think the looooud noise option iiis the best wee haaave. After aaaall, runniing it raaaandom other territories is quite.... extreme."

Claudio didn't want to randomly run into more trouble, it was better to get rid of the trouble they were in now rather getting themselves into more problems.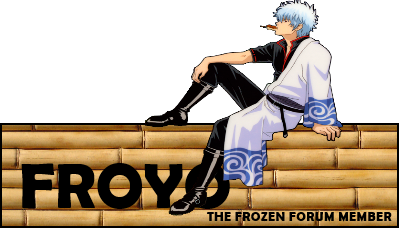 " Pft, crews are for people who are crews and cheese pls ty"
- Words which ring with truth, spoken by the great Vaetric[/size]
Moderator





Posts

: 714


Join date

: 2014-01-06


Location

: In a world known as the Internet



Hearing the captain talk offering two options one was to run. Straightly away possibly encountering new enemies. Other was staying there making a lot of noise possibly attracting new enemies. Mister flamboyant said he wanted to make noises. 

" isnt it best to just continue to our goal. Making noise won't bring us further" Celes said hoping to make the others share their opinion. But witu the band of people she was with. This was probably not going acording to her plans. As they seemed to like mr flamboyant more. Oh well. She would see what is going to happen
Moderator





Posts

: 440


Join date

: 2014-01-18


Age

: 18


Location

: The comfiest couch



Page 2 of 2 •

1, 2

Similar topics
---
Permissions in this forum:
You
cannot
reply to topics in this forum