Welcome to One Piece: Memories
Greetings & welcome to One Piece Memories a place to create memories, make friends & sail the sea. You can take whichever path you choose from a life of justice to a life of piracy and anything in between. Have fun upon the deadly seas that await your arrival.

---
---
---
Name : Noah Marsh
Epithet : "Snapshot"
Age : 15
Gender : Male
Birthplace : North Blue
Species : Human
Orientation : Right-Handed

Theme : Vanilla Twilight
Crew : N/A
Ship : N/A
Occupation : Photographer/Artist
Bounty ;
0
Allegiance : None
Dreams :


Compile A Scrapbook of his adventures

Get Revenge On Elmer & Rickard Marsh

---
---
---
Appearance : Noah is rather short even for his age group standing at a total height of 5'2 and weighing a little over 7 Stone in total, he has a baby-like face with no spots or facial hair for that matter. His hair is naturally straight and quite long as some bangs of hair reach just past Noah's eyeline and his usually neatly brushed to help retain it's natural straightness. As for Clothing, Noah tends to wear a navy blue hoody with white stripes down the center of the arm and baggier black pants and white and black sneakers which he tends to find more comfortable compared to other clothes.

Underneath his hoodie a Black Turtleneck undershirt can usually be found which he also tends to wear underneath his marine attire, his camera is also always hanging around his neck via a strap, which he finds to be rather heavy and uncomfortable.

Personality : Softly spoken and overly polite Noah was raised with manners and likes to put that knowledge into practice, along with this Noah is a total coward scared of nearly everything that may cause him even the minuest bit of harm from needles to stubbing his toe against the door. Also easily intimidated and incredibly Naive, this is  may due to how trusting a person he is. A Self-confessed clean freak Noah has a mild form of Obsessive Compulsive Disorder in regards to mess as he likes everything to be spotless and knows how to remove any stain regardless of how long it's been there or what it has been made from.

Despite his flaws, Noah is a very gifted artist and photographer who has a appreciation of nature as he began scrapbooking sights from an early age he wishes to complete his book during his travels as he searches for a purpose after being Exiled from Marsh Kingdom.
---
---

Noah Marsh was born to Lord Elmer and Lady Dersi Marsh whom where the rulers of the Marsh Kingdom which was a small island situated in the Southern Region of the North Blue. Lord Elmer was growing in age as he approached his sixties and was desperate to bear a son to carry on as his heir and rule the Marsh Kingdom. Noah's training to become the Heir of the Kingdom begun at an extremely early age although this tough and rigorous training had little effect as it was made abundantly clear from a very early age that Noah was no leader and his combat prowess was abysmal. When his Father would take him on hunting expeditions for wild boar and deer to feed his family Noah was weep and beg his father not to harm the poor animals and would jump infront of the Guards Rifles in a plea to protect the animals.

As Elmer's patience grew thin he would push his son aside and have one of his guards hold Noah and watch as Elmer mercilessly bludgeoned the creatures to death in front of his eyes, an act to this day that still traumatises Noah and as a consequence he has refused to eat meat ever since making himself a Vegetarian for well over 7 years. His father had always been what he referred to as "stern" or "discipline-orientated" which was a word for others may call abusive, to contrast this his mother had always loved her son and had always been close to him. She encouraged him to pursue his hobbies and interests which had become art and photography leading to his mother secretly purchasing him a set of paints and brushes and an easel along with a digital camera to help him pursue his hobby.

Noah would practice and improve his ability by painting various servants around the house and taking pictures around the surrounding woodlands of Marsh Kingdom. When his father was made aware of Noah's new interest he was infuriated has he considered Art to be a peasant's work and was going to go as far as to destroy all of his son's work and equipment which he would of succeeded at, had it not been for his mother's intervention. Elmer simply tutted at his son whenever he saw him paint and would repeatedly say "No Lord Ever Paints, A Lord Is Painted", much to the chagrin of Noah & his Mother.

In one final attempt to convert Noah into a man and a true born heir rather than a cowardly weakling his Father acquired a Devil Fruit from a merchant who had discovered it during his journeys around the Grand Line. His father had learnt above Devil Fruits from a number of his personal guard who had acquired devil fruits and had been informed of how it had greatly increased their combat ability. So on Noah's 12th Birthday his father forcibly fed his son the fruit against his will whilst his Mother was out . the fruit was the Rubber Fruit allowing Noah to stretch his limbs and other body parts however this had the complete reverse effect as, when Noah's limbs began to stretch he began to scream and cry and made him even worse at combat then before.

When Noah was 13, his brother Rickard was born and due to complications during child birth his Mother passed away however they were able to save Rickard from death. Elmer was pleased that he had a new son one who appeared to be much more of a natural heir and leader than Noah ever was. However he knew that Noah still had claim to the throne as he was the eldest son so in essence Elmer disowned his son and forced him to flee Marsh Kingdom and forsake his claim to the throne as he simply said that it was either Exile or Execution for his son. With no other option and his Mother not around to protect him from his abusive father Noah fleed Marsh Kingdom at the age of 15 as he feared for his life.
.
---
---
Inventory :



Devil Fruit Name : Gomu-Gomu No Mi
Devil Fruit Type : Paramecia
Devil Fruit Progression :
Level 1 : At Level 1 Noah is able to stretch any body part to a maximum of 10 meters from it's normal position and is able to rebound small projectiles such as bullets without feeling any significant blunt damage however Cannonballs and heavier artilleries are still effetive via blunt force and will cause Noah Damage if hit.

Level 2 :Noah is able to stretch any body part to a maximum of 25 meters and is now able to rebound cannonballs and heavier artillery without feeling any blunt damage and is now able to enter the Gear Second Mode to increase Power and Speed.

Level 3 :Noah is able to stretch any body part to a maximum of 50 meters and is able to inflate various body parts through the use of Gear Three.

Current Devil Fruit Level : Level 1
Current Devil Fruit Combat : To Be Added During RP
Devil Fruit Weaknesses : Seastone, Water, Haki


Power Levels :
Character Strength : Below Average
Character Speed : Below Average
Character Dexterity : Below Average
Character Resilience : Below Average

Abilities :



Unarmed Combat :
Will Be Added During RP

Weapon Based Combat :
Will Be Added During RP

Combo Combat :
Will Be Added During RP

Haki :
N/A
Last edited by Benjiro on Sat Apr 18, 2015 9:06 am; edited 16 times in total

Guest

Guest





Moderator





Posts

: 440


Join date

: 2014-01-18


Age

: 18


Location

: The comfiest couch



Requesting this app be moved to the Create A Character Section, Thanks!

Guest

Guest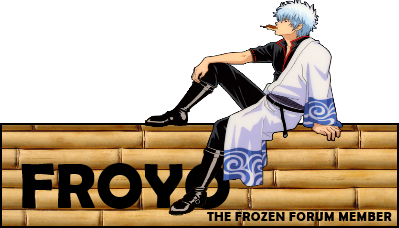 " Pft, crews are for people who are crews and cheese pls ty"
- Words which ring with truth, spoken by the great Vaetric[/size]
Moderator





Posts

: 714


Join date

: 2014-01-06


Location

: In a world known as the Internet



Requesting character to be reviewed again to changes made in regards to History, Devil Fruit and Allegiance. Thanks!

Guest

Guest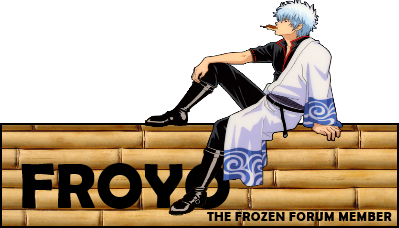 " Pft, crews are for people who are crews and cheese pls ty"
- Words which ring with truth, spoken by the great Vaetric[/size]
Moderator





Posts

: 714


Join date

: 2014-01-06


Location

: In a world known as the Internet




Similar topics
---
Permissions in this forum:
You
cannot
reply to topics in this forum