Welcome to One Piece: Memories
Greetings & welcome to One Piece Memories a place to create memories, make friends & sail the sea. You can take whichever path you choose from a life of justice to a life of piracy and anything in between. Have fun upon the deadly seas that await your arrival.

Yo! Hey everyone. Most of you don't know me...and to be honest, I think I only know two of you. (But I'll explain that one later.) I've RPed more seriously in the past, but for the last year or so I've been mostly taking a break from it.

Now, I've been keeping my eye on this site for about the last few weeks. You guys seem to be suffering from a lack of activity. Well, I'm only one guy, so I can't totally solve that problem, but I am willing to create a character or two to help out. What I would like to suggest though is a group effort. There seems to be...four, I think? Anyhoo, four people who are still RPing on a regular basis here. What if those four (and me) created a crew together? I don't really care what kind of crew it would be (pirate, marine, bounty hunter, etc.) and to be honest, I don't want to be captain. (That's never gone well...trust me...) So I don't have a lot of ideas of what we would do, but I do have a couple of character ideas in mind and I think it would be fun if we all did something together. Just an idea. I've got to go to work soon, but I'll be back later this afternoon, so I guess I'll talk to ya'll later. See ya!

Guest

Guest





Welcome James

Indeed we have been struggling to keep active but anyone who'd be happy to bring life back is more than welcome. The more the merrier. Also honestly I've been trying to find time to restart on here too so I am planning on making a return. Unfortunately not with my former crew but alas I can make another.
Admin





Posts

: 1531


Join date

: 2013-12-26


Age

: 28


Location

: Under your bed



That would be cool if you did.

 Captain can be fun 'cause you have more control over what happens, but I'm more of a Shipwright person, myself.

Guest

Guest





Greetings James.
Stay away from Deviant, he'll do bad thins to you

Oh and Lone.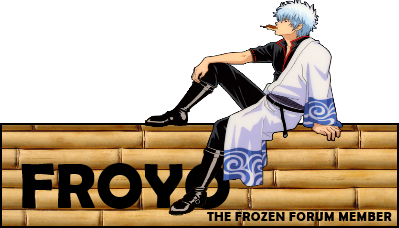 " Pft, crews are for people who are crews and cheese pls ty"
- Words which ring with truth, spoken by the great Vaetric[/size]
Moderator





Posts

: 714


Join date

: 2014-01-06


Location

: In a world known as the Internet



*Floats down*

Greetings friend James, welcome to the site and I'm glad you're up for bringing life back. I'm one person to have several character ideas, I've only got one character going at the moment. Because of the limited activity, but if things pick up and people start showing more love then I'd be happy to help with the new crew idea.

Either way, glad to have a spirited person join the place. What with the up and down nature of Dev to the crazy potential of Lone, I feel a little stuck in the middle etc. So welcome and I hope you're a little saner then some around here.



Posts

: 55


Join date

: 2014-08-17


Location

: In the Clouds




---
Permissions in this forum:
You
cannot
reply to topics in this forum