Welcome to One Piece: Memories
Greetings & welcome to One Piece Memories a place to create memories, make friends & sail the sea. You can take whichever path you choose from a life of justice to a life of piracy and anything in between. Have fun upon the deadly seas that await your arrival.
Page 2 of 2 •

1, 2

The blue bird shot past the egg, Takao just managed to grab the egg with his net. Luckily, the egg was able to squeeze into the net, it was a big egg and was heavier than most eggs too! Meanwhile, the bird let out a cry as something fell into it's eyes, blinding it. It hit the mountain and was now falling to the ground, unconscious. Takao felt a little bad, they had knocked out the mother and stole it's baby. How did the bird even run into the mountain in the first place? Whatever, at least they were safe and sound.

Takao tried to forget the fact that the bird was this egg's mother. Suddenly, a voice could be heard from below.

"Hey, can I come up no-"

Billy began to vomit whilst being held by the bird, all this flying was making him dizzy.

"Oh hey Billy." Takao said, forgetting that Billy was even there.

Moments later, they were flying towards the castle. All was well until mores cries of birds could be heard from behind them, Takao turned his head and was surprised to see a whole wave of birds flying towards them. They all were quite angry at Takao for some odd reason.

"What the hell!?"
Moderator





Posts

: 714


Join date

: 2014-01-06



When Mishi opened her eyes, Takao had the egg. She wondered why Billy was even down there. She looked back, then looked down. The bird was defeated, somehow. She guessed Takao's net actually worked, or something. "Good job, I guess." She then listened to Billy, before shaking her head. "No, once your stomach's empty, maybe." she'd say.
 
Then Takao said "What the hell?" She looked back, and saw a multitude of birds coming toward them. "I.. Hoped they were solitary creatures." she'd say, before turning forward. Well, appetite kingdom lives here, so maybe they have some devices to ward off the creatures.  All they needed to do was to get there before they got them. "Can't this thing go any faster? Barring dropping Billy?" she'd ask, before aiming her flintlock and firing over the heads of one of the birds, not hoping to kill it or anything, just scare it away.
Mishi's shot did nothing useful, in fact, it only made them angrier! The wave began to catch up to the blue bird, it seemed the trio were doomed. However suddenly, the blue bird quickly dived towards the ground and quickly shook off Billy, Takao and Mishi.

"What're you doing..?" Takao asked, puzzled.

The blue bird turned to face the trio before winking and flying towards the wave of birds. Takao tried to stop it but nothing could be done to change the bird's mind.

"Bluueee-saaan!" Takao yelled out with his arm outstretched dramatically.

He sniffed. Blue would never be forgotten. He turned and ran towards the kingdom, expecting Mishi and Billy to follow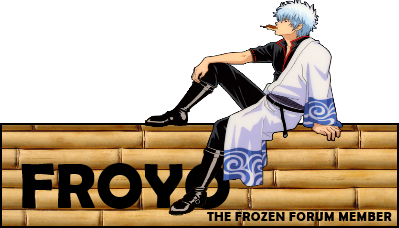 " Pft, crews are for people who are crews and cheese pls ty"
- Words which ring with truth, spoken by the great Vaetric[/size]
Mishi winced as her shot only seemed to enrage them, she needed a gun that could do more than just.. One shot, really. Then the bird went down to the ground, dropping them off. "..Huh?" she'd say, looking at the bird, who seemed to wink. Then he.. Or she started to fly off toward the other birds, breaking Takao's heart or something. Well, at least they got the egg..?
 
She, with Takao and presumably Billy, turned and ran toward the kingdom. "Don't drop the bloody egg!" she'd say, if they went through all that trouble and sacrifice for nothing, then it'd.. Be annoying.
"Me, drop this egg..? Pf-Uwaaah!"

The egg suddenly slipped from Takao's hands and was falling towards the ground, Billy dived for it and saved it. In return, his wonderful suit was messed up. He got up and ran beside Takao, giving him the evil eye.

"What the hell was that for idiot!?"
"Hey, Mishi. I think we've found a hobo" Takao said as he laughed at Billy's clothes.
"Shut the hell up, idiot!"
"You're the idiot!"

The two continued to argue until they finally arrived in front of the castle gates. They entered and made their way into the throne room, where they were meet with Bo, the king's adviser.

"Ah, you have the egg! Wonderful, place it on the table and follow me."

Bo made his way to the back of the throne room and opened the door leading to the back exit. They were now at the back side of the docks. In front of them was a ship with the figurehead of a blue bird. Takao's jaws dropped, it was.. beautiful.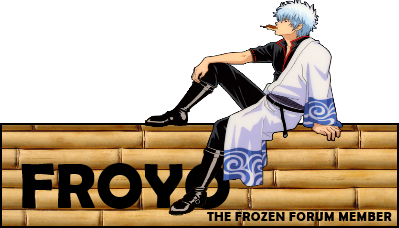 " Pft, crews are for people who are crews and cheese pls ty"
- Words which ring with truth, spoken by the great Vaetric[/size]
Not for the first time, Mishi cursed Takao's existence when he almost dropped the egg, but once again, Billy came to save the day. "Good job, Billy. Takao, your usefulness only comes from troll logic." she'd say, continuing to run. They'd soon reach the kingdom. They'd then make their way to Bo, where she'd make sure that Billy put it safely onto the table, before following the others.
 
They'd then be lead down to the docks, where.. Looks like Takao lost one bird, and got another. There was a ship, with a figurehead of the blue bird, or a blue bird. Maybe they were making last preparations where they saw them flying with the bird, and thought that'd look cool or something. "Wow!" she'd say, it was a little breath-taking to have their own ship, rather than hitch a ride on one. Then again.. They were going across the sea, and that made her a little green.
"I hope you like it, this is your reward for helping out the king in his time of need. Think of this as a gift from Appetite Kingdom for all your hardwork!" Bo said with a smile

Takao slowly approached the ship, the same amazed look on his face. He reached out to touch it, this sure wasn't a dream. It was their very own ship! Thank god, no more stealing rafts anymore. Maybe this ship had a comfortable bed aswell.

"I would tell you what this ship comes with, but I'll leave that as a surprise for you to find out... now if you don't mind me, I'll be going.. *sigh* I have to go and help that loser again."

Takao chuckled and waved to Bo as he made his way back into the castle.

"Alright, let's go!"

[Thread end]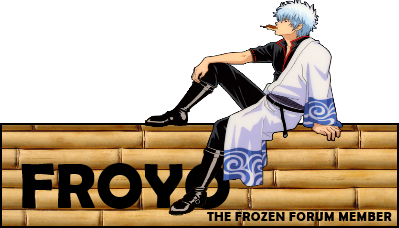 " Pft, crews are for people who are crews and cheese pls ty"
- Words which ring with truth, spoken by the great Vaetric[/size]
Page 2 of 2 •

1, 2

Similar topics
---
Permissions in this forum:
You
cannot
reply to topics in this forum