Welcome to One Piece: Memories
Greetings & welcome to One Piece Memories a place to create memories, make friends & sail the sea. You can take whichever path you choose from a life of justice to a life of piracy and anything in between. Have fun upon the deadly seas that await your arrival.

---
---
Happy New Year to you all & this site included. I would've posted this thread up earlier had I the time. Unfortunately I didn't. I hope everyone has a fantastic new year filled with all sorts of fortune and has a great time. Hopefully this new year brings tons more rpers to the site and helps us grow in size, friendship & closeness. As a gift to everyone on the site I would like to offer you all a chance to earn some more beli as part of the new year spirit.
To earn these beli you must write a happy new year message. Its plain and simple as you can see although you will determine how much you earn.
New Year Message Restrictions
• You must not repeat yourself otherwise that sentence will not count
• You must not copy another person's message or you will forfeit your Beli
• Your message must either be to everyone individually or everyone as a group and not just a few specific people
• One sentence gets you 10,000,000 Beli
• Two sentences gets you 20,000,000 Beli
• Three or more sentences gets you 30,000,000 Beli
• You may use pictures, gifs etc. However each picture or gif used will count as one sentence unless it copies another persons post.
Code:

[b][color=Orange]New Year's Message[/color]:[/b]
Admin





Posts

: 1531


Join date

: 2013-12-26


Age

: 28


Location

: Under your bed



Happy new year guys, it sure was a rocky year. There were some times when the site was almost going to die off but you guys managed to help it back on it's feet so thank you for sticking around this long! It's 2015 , a brand new year perhaps we might get even more brand new faces to join us here. Anyways, let's just wait and see what happens next year hopefully it'll be even better than the last.
To another great year!
Last edited by FroYo on Sat Jan 03, 2015 2:04 am; edited 2 times in total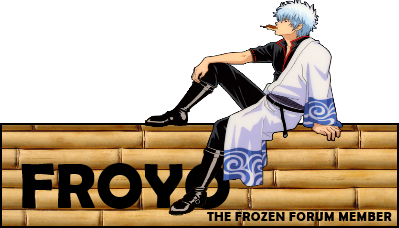 " Pft, crews are for people who are crews and cheese pls ty"
- Words which ring with truth, spoken by the great Vaetric[/size]
Moderator





Posts

: 714


Join date

: 2014-01-06


Location

: In a world known as the Internet



Happy New Year!:

Uh.. Yes, I'd like to thank Fro, Deviant, Fio, Bun and maybe Ben and all of you peoples for actually managing to survive another year. If I went out and did stuff, then there would be the off chance that I might get run over or randomly stabbed. So thank you for helping me to survive the dastardly year of 2014, and hope to keep me going through 2015!

Oh, and maybe you'll all escape being run over or something thanks to this site. Yay 2015!
Moderator





Posts

: 1242


Join date

: 2014-01-05


Age

: 23



Hey, I might not been here for to long but I want to wish everyone (fro, dev, fio, Sato, Rah, Vae, and everyone else who has been active) a happy new year. I know its not easy to stick on a site, especially through holidays. Hopefully this year we can gain some new members that will stick around so we can have more crews and more awesome adventures on the board. And while I'm at it, I hope this year you guys won't scare away new members in the chatbox.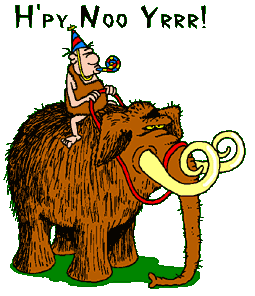 Posts

: 116


Join date

: 2014-05-20


Location

: In the sky



sites rise and fall and soon become memories. but not without forging memories, the year had been tough for us we had a few moments where we almost dried up .but our love for each other and the memories we have made us come back and able to welcome new people to make memories with us .for the new year I hope we can grow bigger forge more bonds and have a jolly good time making memories in the onepiece roleplay: Memories


fi
Moderator





Posts

: 440


Join date

: 2014-01-18


Age

: 18


Location

: The comfiest couch



New Year's Message: Happy new years (DO I STILL GETS MONKEY?) it was indeed a rocky year. I went from  RP to RP. Until I found this place. It was a great fit for me and the people here are awesome. I can't complain. Lets all have a great 2015 YAYYYYYYYYY



Posts

: 52


Join date

: 2014-12-17



New Year's Message:
I don't know why I do this Belli stuff since I never actually use it. Happy New Year. Hopefully you all grow a year older than last year and don't die. Also I'd like to thank Hare: without your message in this topic I wouldn't have known there was a giveaway.
Have a good one guys.



Posts

: 74


Join date

: 2014-05-21


Age

: 21




Similar topics
---
Permissions in this forum:
You
cannot
reply to topics in this forum