Welcome to One Piece: Memories
Greetings & welcome to One Piece Memories a place to create memories, make friends & sail the sea. You can take whichever path you choose from a life of justice to a life of piracy and anything in between. Have fun upon the deadly seas that await your arrival.
Page 2 of 2 •

1, 2

The robed man dodged the attack, surprised at how his blade simply phased through the phoenix. This was gonna be tough it seemed. The robed man looked over at Kara, not knowing she possessed a devil ability, he saw her as the vulnerable and weak. He would go for her instead! He slashed at the air with all of his might, causing a weak but fast air projectile to hurl at Kara with great speed! How would she defend this act?!

"The reward... is OURS!"
Moderator





Posts

: 714


Join date

: 2014-01-06



SHITTTTTTTTTTTTTTTTT!

Roland tried as best as he could to try and get to kara before the air projectile hit. But it was to no avail. Not he could only count at how long this girl got. She was young too. She probably never even had a first kiss. It was such a shame too. Wait..... Why is Roland thinking like that?!?!?! He watched as the air blast got closer and closer.



Posts

: 52


Join date

: 2014-12-17



A windy projectile from a swordslash flew her way. fun thing about her powers were they were always active so if she blocked it with her hand. and it would fly right through her glove she could just repel it back. holding up her hand as the projectile hit her palm and then repelled the projectile back at the man. after that she quickly hid her hand as she  looked at ronald who was about to rush in.
Moderator





Posts

: 440


Join date

: 2014-01-18


Age

: 18


Location

: The comfiest couch



"Haha, DI-Oh wait whaaaat!?"
The man noticed that his air projectile was charging right back at him! This was bad, this was the first time someone ever managed to repel an attack of his. It seemed the girl and man were both devil fruit users. Blocking the air projectile with his blade, he watched it as it split into two and eventually vanished. He decided that he had to get up close and personal if he was gonna get these two to quit. Signaling his partner to charge towards them, the eagle-like thingy man did just that.
Once the two were close enough, the robed man would lift the blade over his head and deliver a fast and heavy strike to both the man and woman.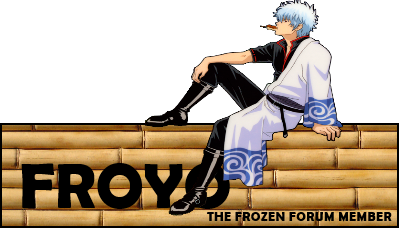 " Pft, crews are for people who are crews and cheese pls ty"
- Words which ring with truth, spoken by the great Vaetric[/size]
Moderator





Posts

: 714


Join date

: 2014-01-06


Location

: In a world known as the Internet



Roland saw the fiend get close but he also had a smirk on his face. Why would a little girl have on gloves in this heat if she didn't have something to hide? He aw the paws on her palms and instantly had a smirk on his face. He was gonna question her later but he had something to do. He was gonna beat this guy into a bloody pulp and his friend. he changed back into his human form after catching Kira and threw her up again. He went back into his Phoenix form and flew towards the men. He changed back into a human and closed his eyes. He listened his heart and only listen to the "breath" of the opponent. He whispers silently 

Griffon's Song....

He quickly went for the mans head. He wasn't playing around this time. He wanted this guys head on a silver plate. And he damn well will get it... Whether this douche liked it or not.... I mean why would he like it in the first place XD



Posts

: 52


Join date

: 2014-12-17



Being thrown in the air once again by someone who was showing off his powers made her kind of iritated. to be honest why would he show case his powers like that. sighing she just closed her eyes and waited for all this to be over, she couldn't care for anything that was happening really.
Moderator





Posts

: 440


Join date

: 2014-01-18


Age

: 18


Location

: The comfiest couch



The man was knocked off his companion by Roland's attack and was sent hurling towards the ground. It was a victory for the two, well... a Victory for Roland since he constantly kept tossing his companion Kara. Well, at least they won? The eagle-like man went for his companion, leaving Roland and Kara alone in the sky. Little did they know that a sniper was trained on them, the man sat on a distant building and had witnessed the whole thing. If anyone was gonna get that book, it was gonna be him!

Meanwhile, Cloud had finished with his little battle. He had taken out the group of skinheads and left them on the floor with tears on their eyes. It was a simple right really, all he did was kick them in the nuts. Now, to resume his search for the book.

"I wonder how those two are doing." he would think to himself as he began to wander around the streets of the island.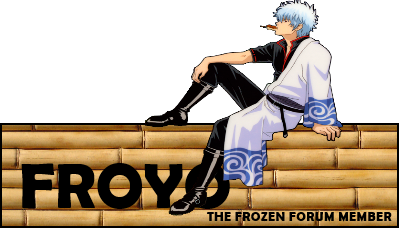 " Pft, crews are for people who are crews and cheese pls ty"
- Words which ring with truth, spoken by the great Vaetric[/size]
Moderator





Posts

: 714


Join date

: 2014-01-06


Location

: In a world known as the Internet



Page 2 of 2 •

1, 2

---
Permissions in this forum:
You
cannot
reply to topics in this forum