Welcome to One Piece: Memories
Greetings & welcome to One Piece Memories a place to create memories, make friends & sail the sea. You can take whichever path you choose from a life of justice to a life of piracy and anything in between. Have fun upon the deadly seas that await your arrival.

Name: Tiddles.

Gender: Male.

Species: Micro-pig.

 

Description: Tiddles is like a pig. Only micro. Depending on your size, you could pick him up in one hand, he is around 25cm long, and stands at a height of about 10cm. What sets it apart from other pigs is that rather than having a long snouts and beady, small eyes, his face is stubby and overall quite pleasant to look at, even when he grows up. He has short, stubby legs that almost makes him look like he's gliding around on his belly when he runs.

 

Personality: Tiddles' intelligence (like most pigs) is on the level of a dog, though he doesn't seem particularly bad tempered, and likes to greet new people by nomming on their boots. He is a very gluttonous pig, which should be expected considering the diet Alais has him on. Tiddles is very easily awoken, and can get stuck on his back if surprised, causing him to squeal and slide about te place with his back "muscles", more than likely bumping into people.

 

-

 

Name: Glorian Sparhawk

Gender: Male

Species: Human

 

Description: Glorian is a man with a strange tan that almost makes him look golden. He has a very pointy goatee that tilts a little upward, with thin angular eyebrows. The colour of his eyelashes are so black it appears as if he wears mascara. His face is angular, with a strong chin and a bridged nose that almost looks like an extension of his forehead. Other than the goatee and aforementioned other pieces, he beholds no other facial hair. On the top of his head his hair is sleek and inky black, while being tied into a bun at the back of his head. He is about six foot six tall, his body is the definition of toned, much like his face it is angular. He wears a brown leather vest with a kilt.

 

His weapon of choice appears to be a strange fan-like polearm. It has a length of seven feet exactly, and the top is a double-edged axe, It appears to be suited more for larger targets, such as gians or ships. The blades themselves are around three feet themselves, and are strapped along te edge of the shaft. It is a cruel looking weapon, with two serrated hooks at the end for goodness-knows what.

 

In his lion form, it is just as sharp as his human one, with hair so sharp you could almost see the animation lines. His hybrid form is just the same, gaining paws of his mountain lion, fur though is able to stand on his hind legs.

 

Personality: Glorian is a quiet man, and fiercely protective of Alais, and often opts to sleep outside her room next to the door, making sure its locked and having the key in his vest. Of course, Alais has a key too, in case of emergencies if Glorian had been incapacitated, but he doesn't know that It's possible to pass by him without waking the man up, but getting too close wouldn't be advisable. Due to his devil fruit powers, he is wary of water, and would prefer it if Alais wasn't so insistent on travelling with her cargo.

 

In combat, he generally shows no hesitation apart from when Alais is involved e.g. hostage taking, he uses longm powerful strokes with his weapon, sometimes with one hand. Rather than trying to find a weak point, he would simply attempt to break through a shield, or even slash through the person next to them so they wouldn't be able to notice until it was too late. He would only use his devil fruit if he would gain a proper advantage from it, such as the opponent not knowing to which he could switch to his hybrid form should it appear that he's losing.

 

Stats:

Strength: Skilled

Speed: Skilled

Resilience: Skilled

Dexterity: Skilled
Last edited by Vaetric on Fri Feb 20, 2015 7:30 am; edited 1 time in total
Moderator





Posts

: 1242


Join date

: 2014-01-05


Age

: 23



Just wanna point out that you stated Glorian as a micro pig when he isn't :I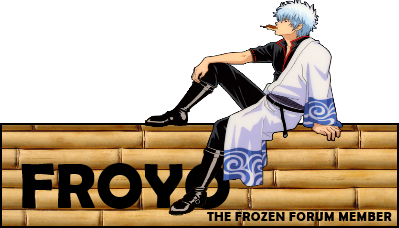 " Pft, crews are for people who are crews and cheese pls ty"
- Words which ring with truth, spoken by the great Vaetric[/size]
Moderator





Posts

: 714


Join date

: 2014-01-06


Location

: In a world known as the Internet



Fixed, he's now a filthy human.
Moderator





Posts

: 1242


Join date

: 2014-01-05


Age

: 23




Similar topics
---
Permissions in this forum:
You
cannot
reply to topics in this forum