Welcome to One Piece: Memories
Greetings & welcome to One Piece Memories a place to create memories, make friends & sail the sea. You can take whichever path you choose from a life of justice to a life of piracy and anything in between. Have fun upon the deadly seas that await your arrival.

Name:
Leona D'Arc
Epithet:
Shadow Assasin
Age:
20
Gender:
Female
Birthplace:
North Sea
Species:
Human
Orientation:
Left-Handed
Crew:
Basilisk Pirates
Ship:
To be added.
Occupation:
Second in command
Rank:
N/A
Bounty:
20,000,000
Crimes Committed:
Responsible of the death of many people, was a Hitman previous to becoming a Pirate
Bounty collected:
N/A
Allegiance:
Pirates
Dream(s):
To be the most seeked Pirate/Assasin/Criminal.


Flag: N/A

Appearance: One could say that Leona is a demon in an angel disguise. Leona is a woman of average height, and beautiful body structure. Her petite, pale body gives her a frail, girly appearance, her curves combining perfectly with it, her thin waist pronouncing her delicate and beautiful curves, giving her the appearance of a fragile aristocratic girl. Her beauty is said to rival this of a Goddess, and in many occassions, many would describe her beauty as a beauty supperior of a Goddess'. Leona's face is classicaly beautiful; Beautiful cat-like eyes, small nose and average lips, not too big nor too small, Leona seems to be the kind of girl you just can't look at once and then look away. She has beautiful, piercing grass-green cat-like eyes, long eyelashes and petite eyebrows adorning them, Her hair is long, black, always taken up in a ponytail, with a fringe covering her forehead.

Personality In general, Leona rarely attempts to avoid conflict when other challenge her or insult her. Being hit by tragedies, abandoned by everyone, has made Leona grow up as not only a distant person, but also an arrogant and prideful one. She does not allow people to stomp her or attempt to break her down, given the fact that she had already experienced once in her life what it feels to break down, and attempts to avoid said feeling to repeat at all cost. Brave, big-headed and impulsive, those are the best words to descirbe Leona, in general. Despite being a person who values logic greatly, and puts logic before anything, Leona is a very, very impulsive person, that always reacts before thinking things through. The consequences and the means have no importance for her, meaning that she is capable of doing a thing and suffering the consequences for it, regardless what they are, and regardless if she has to destroy a legion while she's at it. Brave, Fearless, that's the second thing Leona is. Despite having fears, Leona is ready to face them, despite the situation, only in order to achieve her objective. It is safe to say that there is nothing, or at least almost nothing on the worl capable of stopping Leona when she has a plan or strives to achieve something. This attitude of hers applies to games and other competitive activities too, seeing as she is not only a very prideful person, but a very competitive one too, a person who dislikes losing. In battle, Leona, being the insanely impulsive person she is, charges into it without putting much thought into the thing. Charging straight into battle, Leona often will attempt to find her opponent's weak spot while in battle, concentrating on attacking that spot once she finds it.

Another way to describe Leona, is by using the word ''Flame'' to describe her personality. Passionate, impulsive, dangerous. Leona is just like fire, unforgiving and merciless towards everyone foolish enough to approach her, leaving nothing, but ash behind. In many ways, Leona is similar to that, for she is a person that is hard to get along with, due to her untrusting nature, and that, due to her past, is very distant and merciless towards others, impulsive and dangerous. While she has her calm moments, similar to fire, Leona can change really quickly and explode, damaging everyone surrounding her.




Backstory Born in an island in the middle of the North Sea, Leona has always been a girl associated with the sea in many ways; not only due to her birthplace, and the place where she lived, generally, but also because of the fact that her parents were people dedicated to the sea and the creatures that inhabitated it. Her father was a quite famous and experienced fisherman, capable of capturing atonishing amounts of fish in a small amount of days. Her mother, in exchange, dealt with fish commerce inside the island, and was quite good with it, managing to sell all the fish her husband caught in a very small amount of days. Given this situation, it is crystal clear that Leona never was poor in her childhood, and always lived surrounded by the riches of her parents, obtained with their hard work. She even lived in a mansion, surrounded by servants that worked for her parents, and took care of her all day and all night, feeding her, dressing her correctly, teaching her manners, and some even working as her particular teachers, teaching her to read, write, etc. Yet, despite all the riches that surrounded her, Leona was never happy. Despite being surrounded by so many goods, despite being able to achieve everything she wanted, Leona always had wanted only one thing, one thing that she never recieved, until this very day; Love. In her childhood, Leona had always been a very, very affectionate child, loving everyone and everything surrounding her. Always nice with all the servants, Leona was loved by everyone in an equal way, and would see this love expressed in many ways every day by everyone, except her own parents.

Always too busy and absorbed by work to notice their daughter, Éclair and Simon, Leona's parents, never really payed any attention to their own daughter, and barely even spoke to her. This made Leona quite sad, as the most important people to her, those that were supposed to love her most, barely even looked at her. Always desperately trying to catch her parents' attention, Leona would turn into a hyperactive and rebellious child, attempting to catch her parents' attention by many means, yet never managing it. At the age of 10, Leona got tired of trying. As a result of that, she herself developed a form of hatred towards her parents, and only adressed them if needed, and, when that would happen, she'd only do it in the most formal way possible. In such circumstances, Leona became cold, yet wild and rebellious, always disobeying her parents on purpose. She remained affectionate with some people, such as Nanny, the woman who took care of her her entire life, and Dolcetto, the chef, who would always act as if he was her father. They were the people in the mansion who seemed to be able to sucessfuly replace her parents, in a way. In adittion to that, Nanny and Dolcetto had stated many times that they saw Leona as if she was their daughter, in fact. For a short while, it all seemed calm and peaceful, in a way.

One day, as she was walking back home from the Academy she attended, Leona had a rather weird feeling, as if something horrible had happened or was about to. Ignoring the feeling, she would proceed to return to the mansion, the incredible silence surrounding it surprising her. It was as if everyone had dissapeared. Usually, Nanny and Dolcetto would wait for her in front of the mansion door when she returned from school, or any of the other workers, as the gardener would be working in the garden, as per usual. Hesitant, she would proceed towards the door, opening it, slightly scared, only to see the most horrible scene ever; As she opened the door, she would see the entrance, several bodies laying on the ground. Eyes filled with terror and tears, she would recognise the bodies as Nanny and her mother's, the entire room covered in a surreal amount of blood. In that same moment, she dropped her school bag on the floor, running away from her house, crying the entire time, until she reached a dark alley. There, breathing hard, she fell on her knees, trying to assimilate what she had just seen. Her mother and Nanny dead. A room covered in blood. Possibly everyone else was dead too. That was just too much for her to take.

Upon seeing the bloodbath in her own house, Leona abandoned the scene, running away from the house, upon which she would remain a few days on the street, completely ignored by the passangers, until, a woman wearing a cloak decided to take her in her house, just because she pitied her. Feeding her and taking care of her, Leona would quickly develop a strong bond with the woman, Erio, who became sort of her adoptive mother, while Leona herself became, obviously, somehow her adoptive daughter, although the two of them felt as if they were biologically connected. However, despite finding a person that loved her and took care of her, a new problem would arise in the life of the black haired girl, making it equally as difficult as before. Erio's husband was a drunk, that spend the entire in the bars drinking alcohol, and the nights beating his wife and Leona herself. This caused Leona to turn into an even colder person than she was before, and begin training secretly, in order to attempt to grow stronger and manage to defend herself, and Erio, from the abusive man. Yet, despite she did manage to grow into a quick, dexterious and strong 17 years old girl, Leona failed in her attempt to save her adoptive mother. One night, Erio's husband returned home, drunk and in a bad mood. As per usual, he began arguing with Erio, and beating her, yet this time things went far, too far. As Erio attempted to protect Leona fro the beating, her husband killed her in a fit of rage, leaving the lifeless body in front of Leona, and preparing to take her life as well. Yet, the sight of her dead adoptive mother caused something in Leona to crack, and, without thinking about the consequences, the teenager took a knife she had stolen while training, and sprinted towards the drunk murderer, killing him at cold blood, her speed and felxibility being supperior than his, giving her a crucial advantage in the battle. Upon killing the drunk, Leona escaped the house and hid in the dark alleys of the town, where she remained a few days.

As time went by, on her 18th Birthday, Leona decided what path to take in her life. Due to her rebellious and wild attitude, and the fact that she had killed a person, Leona began working as a Hitman, killing people upon request, becoming quite famous in the Hitman community. Yet, despite dedicating 2 years of her life to being a Hitman, Leona decided to take her leave, killing everyone that tried to oppose to this decision of hers and stop her. This way, Leona began seeking for a Pirate crew to join and offer her Assasin abilities to, as she could never ever try to dedicate herself to anything legal, given her past and her crimes. Her decision to change her alliance from the Hitmen to the Pirates was driven by a series of reasons, among which, or at least the most important ones being the fact that, upon hearing about the fame of pirates, and seeing how seeked some of them were, Leona could not resist but feel tempted to join the Pirates and personally experience what it felt to be a pirate and personally see the fame that the men and women of that alliance gained. Not to mention the fact that, due to her often rebellious attitude, her supperiors while she was a Hitman were willing to "get rid of her for the sake of the organization", or at least try to restrain her a bit, and both of those things were quite not something Leona was going to enjoy.

The explanation to Leona's dream/biggest desire is quite simple; As mentioned previously in her personality, Leona is a rather arrogant individual, and therefore, a very prideful one. Upon training for so many years, and dedicating years of her life to the art of killing and hunting, Leona's biggest desire became that of her efforts to be of use, for her to become the greatest and the most seeked among Assasins, and, given her current affiliation, Pirates.
Abilities
☣ Acrobacy/Flexibility: Leona is incredibly flexible and can perform several acrobatic trics, such as backflips, etc.
☣ Stealth: Due to spending 2 years of her life as a Hitman, Leona gained learned how to be stealthy and sneak up to her tagrget without being noticed at all.




Weapon: Double Kai or Kama
Weapon Description The double Kai, or Kama, are a pair of weapons that, although originally used for agriculture matters, are also quite useful in battle. In terms of appearance, they are very simple; a metallic, or wooden handle, although in Leona's case it's metallic, with a 50cm long blade made out of steel.

The double Kai are quite useful, as both the point and sharpened edge of the metal blade are called into use, and not only can be used for offensive means, but also can be used to block, trap and disarm an opponent's weapon.
Weapon Special Abilities: None.
Weapon History Ruin and Dismay, Kai of the Ruined King, were the weapons Leona chose to use when she became a hitman, as she saw them blades that would permit her to be quick, stealthy and swift, as they are light and rather small weapons. Their previous owner is unknown, although it is believed that Leona is the first wielder of those weapons, as she chose them a few weeks after they were crafted for someone else, yet whom did not recieve them.




Character Strength: Proficient
Character Speed: Advanced
Character Resilience: Proficient
Character Dexterity: Advanced




Devil Fruit Name: -
Devil Fruit Type: -
Devil Fruit Progression: -
Current Devil Fruit Level: -
Devil Fruit Mastery Level: -
Devil Fruit Abilities: -
Devil Fruit Weaknesses: -




Unarmed Combat:
☣ Acrobacy: Leona has absolute control over her body, obviously, and is quite flexible. Due to her years of training and work as an assasin, she developed and learned quite a lot of acrobacy tricks, giving her the ability to perform them whenever she wants, no matter where or in what situation she is. Therefore, Leona can dodge incoming blows, regardless of power, at ease when using acrobatic tricks, yet can only do it once per thread.

☣ Improvised
Weapon Based Combat:
☣ Improvised
Devil Fruit Based Combat:
☣ None.
Combo Combat:
☣ Improvised


Last edited by Leona D'Arc on Sun Apr 05, 2015 3:51 am; edited 3 times in total
Alright, I'll be grading your app. Welcome to the site, by the way! 
> Goal:
I feel that this goal needs more of an explanation, why does she want to be the most wanted/seeked pirate/assassin? Add it into your backstory.
> Affiliation:
Alright, she was doing so good as a hitman but suddenly turned to being a pirate? Again, an explanation on why she decided to make such a career change.
> Weapons:
It's kinda cool how they're able to glow but how are they able to glow? You'll also have to make them in the weapon section of the site
> Stats:
You start off with 8 stat points and all those stats start at average. You'll need to change your stats. Click
here
for more information on the power levels/stats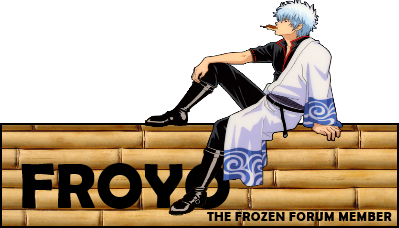 " Pft, crews are for people who are crews and cheese pls ty"
- Words which ring with truth, spoken by the great Vaetric[/size]
One more change:

For the Unarmed Combat section, it says she can dodges attacks regardless the power due to the flexibility. At her current state, considering her stats and all, that's a little too much. 

For now, I say that you edit it into saying that she can preform this once per thread. 

Once that's done, I can give you the Ok~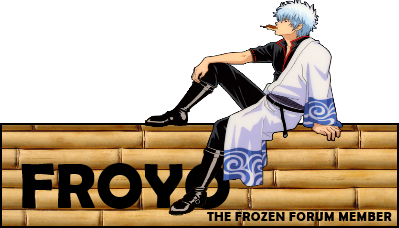 " Pft, crews are for people who are crews and cheese pls ty"
- Words which ring with truth, spoken by the great Vaetric[/size]
Congratulations!~
You're Approved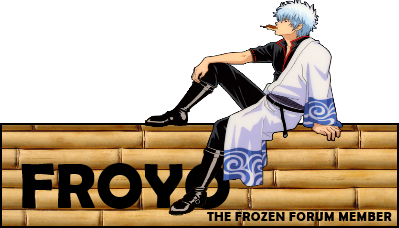 " Pft, crews are for people who are crews and cheese pls ty"
- Words which ring with truth, spoken by the great Vaetric[/size]

Similar topics
---
Permissions in this forum:
You
cannot
reply to topics in this forum