Welcome to One Piece: Memories
Greetings & welcome to One Piece Memories a place to create memories, make friends & sail the sea. You can take whichever path you choose from a life of justice to a life of piracy and anything in between. Have fun upon the deadly seas that await your arrival.

General Information
Hear the subtle cries
Slow death invades their terrain
Black lake mirrors event.
Name
: Zelda Flay 
Epithet
: N/A
Age
: 24
Gender
: Female
Birthplace
: North Blue.
Species
: Human
Orientation
: Right handed
Crew
:  N/A
Ship
:  N/A
Occupation
: Freelance Assassin. Hunter-Killer.
Bounty
:
0
Crimes Committed
:
Responsible for around a dozen assassinations that the World Government know was made by the same person, but haven't caught yet.
Responsible for around two dozen assassinations that the World Government does not know was made by the same person.
Allegiance
: N/A
Dream(s)
: To live in a cold, grey world.
Character Information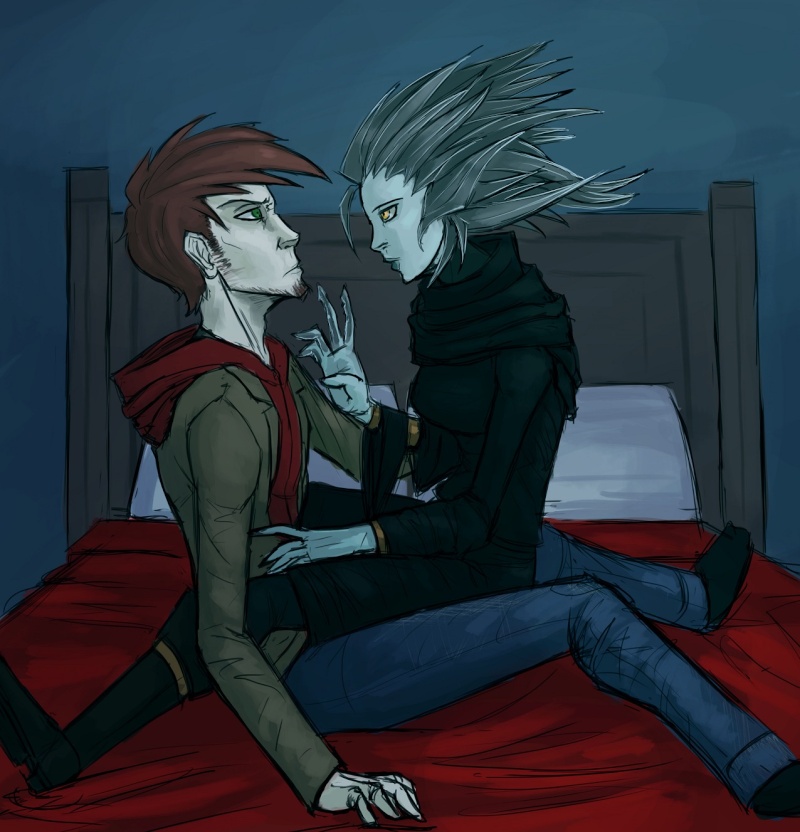 Appearance
: Zelda is a startling woman with many blades jutting out of her upper back and head. She has a grey complexion and is almost freezing to the touch. She has cracks upon her nose and around her jaw. She almost never blinks with her yellow eyes.  
She has a very slim and narrow figure that's all the more accentuated by her clingy clothes. Other than the cloth she uses for her dress, everything she wears has a metallic quality to it, from her sleeve cuffs to small bands she wears over her fingers which are very, very sharp and pointed.  She has a dress that goes down to the knees. She has a scarf-like mass of cloth around her neck as well. From her back, she has three strips of dark metal jutting from her back that are almost like long saws. At the end are daggers shaped into claws. She wears boots and trousers that fit with her theme of dark clothing. 
She regularly carries around with her a blood red bird about the size of her hand.
Personality
: Zelda is about as cold as one could get. She doesn't quite care for light or bright personalities. She's quite alien in regard to emotions, she finds herself perplexed by weakness. A sniveling coward is much more likely to fly under her radar than a standing heroic person. She just doesn't seem to understand that someone can't defend themselves, and since she doesn't feel fear, she assumes others can't too. 
However, there are times when she feels interested in the weak thing and decides to drag them along with her. The bird she brings along is one such creature, though she feeds it, and generally looks after the thing, she tries to teach it how to kill, mostly by pointing at a corpse and snapping her fingers. The bird however just continues to be a bird most of the time.  
She rarely talks, mostly using gestures to convey what she wants. Despite being a freelance assassin, she doesn't care much for money at all, not many really can tell what Zelda wants. However, she seems to be drawn to strong fighters, and either watches them from a distance or opts to fight (and most likely kill) them.  
She doesn't seem to feel grudges or hatred, but the same can be extended to gratitude or love. She may recognise someone from a past event, but she'll treat them as an entirely different encounter. If a guy she fought in the past turns up as a weak cripple, she'll treat him as a weakling. She only actually kills weaklings when she's under contract, and thus has an obligation to do so. She stores her beli in some unknown location, as she never carries it around with her.
Character History
Background
Zelda had always been a strange girl. While the kids went to play, she'd stare at them from her house. She was born with an extreme amount of apathy, not caring much for anything. When she was seven, she stared down a group of muggers, got herself punched into a garbage bin, crawled out, dusted herself off and walked away. Another time she stared down a pirate, and got a cut along the nose for her troubles, she dusted her nose off, and walked away. Turns out that the pirate poisoned his sword with a blood thickener. The medication her parents for blood thinning had a side effect of turning her skin grey. 
However, due to the lake of a marine presence, the town's mayor firmly believing in his own militia, the place was usually under constant scrutiny by bandits, pirates, revolutionaries, animals, fish, sheep, cats and whatever could push over a domino. This made most of them fairly poor due to raids by their own supposedly private army. The mayor kept his guards in the main district, leaving the others to become backwater.  Innocence was just a word, and a child as just as likely to slit a drunken man's throat to replace the money they lost to raiders as full grown men. 
All she saw was colour, and it hurt her eyes. She'd stay awake at night, preferring the coolness of darkness, only marred by the moon reflecting the sun's light down upon her. She'd sit for hours on end, waiting for the darkness to take the land before sitting out beneath the stars. She wished that colour wouldn't hurt her eyes so much. But that dream wouldn't happen turning everything grey would be much easier. 
She eventually was captured by the mob that all but ran the town and was put to work in whatever way how, this was mostly killing, as they did with most of the children. She was given knives to use, to kill pirates and to steal their money otherwise her family'd die. Not that she cared, but at least it seemed like she had a purpose in life, so she did it. She wasn't the best killer, but she held her quota until the Marines invaded the island, purging it of the mob, well, it was "invaded" because it was bad for the mob, but the Mayor eventually died and his son turned to the marines for protection. Corruption was wiped, and Zelda was only spared due to being a child, as were many others. 
Out of the job, many were relieved but still remembered who was what in the old order. While they sympathized with the parents, the children were reviled for what they had to do. Zelda however with singled out due to one little thing: she didn't' seem to care about what she did, she felt no remorse. While others collapsed and cried in relief, she looked around, why the others were doing it. She was spirited away however from the remnants of the mob due to her lack of emotions, and took her off the island. She became a decoy for assassins to use, survived the ordeals and eventually became one herself when she was too old to continue her current work. 
She killed for money, and hid it away on a landmark in an island. She didn't really have need for it, nor did she really want it, but thought it might prove useful someday. She built up quite the small fortune before she was set to kill a pirate in prison. She approached the prison, infiltrated and killed him. When she left however, she saw the most extraordinary thing. She saw a fruit that shaped and twisted into a stranger kind of fruit. She tasted it, she still felt nothing. She tossed it away and continued on her way. 
She soon found that she was able to turn parts of her body into blades, she experimented between kills, and soon it became fully incorporated into her body, her hair became blades, her fingers were sharp, her old knives were made flexible. She was a sword woman. One day she was travelling from a kill and she felt something touch her shoulder. Her head shout toward it and found that it was occupied.. By a bird? She looked at it, it chirped, looked around. Why wasn't it attacking her? Throughout her life, in her village, in the mob, everything attempted to kill you. Dogs were rabid, bands of cats were starved, but this creature seemed to just.. Chirp. Did it not know how to kill? 
She shall teach it.
Abilities
:
Predatorily Instinct: Emotions do not come strong to this woman, she doesn't understand them. She is however versed in the hunt, she can sense weakness in fighters and take advantage of it, or realize when she's outmatched through instinct. 
Close-Combat: Even withour her devil fruit powers, give her a blade and you'll find a lacerated corpse. She mostly specializes in knives.
Inventory
Weapon
: Knife claws
Weapon Description
: These are long saw strips with many knives attached to them. They can't move on their own yet, but are extremely flexible.
Weapon Special Abilities
: They cut stuff. They can detach are itnervals, allowing the use of the Fan of Knives attack, which they are all propelled in a circle.
Weapon History
: She still uses her old knives, but just in this form. She incorporated them into her outfit.
Power Level Information
Character Strength
: Expert
Character Speed
:   Advanced
Character Resilience
:   Expert
Character Dexterity
:   Expert
Devil Fruit Information
Devil Fruit Name
: Supa Supa no Mi
Devil Fruit Type
:
Devil Fruit Progression
:
Level 1 – Level 2 = 3 threads.
Level 2 – Level 3 = 5 threads.
Current Devil fruit Level
: 2
Devil Fruit Mastery Level
:
Devil Fruit Abilities
:
Level 1: The fruit allows the user to become a full body blade human. It allows the user to gain the properties and morph parts of their body into blades. The user is able to create blades along their skin surface. 
Level 2: The fruit allows the user to become a full body blade human. It allows the user to gain the properties and morph parts of their body into blades. The user is able to create blades along their skin surface. They are able to move blades around their body, such as a blade starting as the shoulder and then moving down to the wrist for a surprise maneuver. They are also able to create much larger, stronger blades. 
Level 3: The fruit allows the user to become a full body blade human. It allows the user to gain the properties and morph parts of their body into blades. The user is able to create blades along their skin surface. They are able to move blades around their body, such as a blade starting as the shoulder and then moving down to the wrist for a surprise maneuver. They are also able to create much larger, stronger blades. They are also able to manipulate the blades on their body to the fullest degree, from a simple cut as a normal iron, to a sawing serrated spinning blade as a much stronger material.
Devil Fruit Weaknesses
: Standard fruit weaknesses. Extreme heat. Strong magnets.
Combat Information
Unarmed Combat
: Zelda only resorts to unarmed combat when for some reason or another she can't use her devil fruit, or she wishes to not make it known that she has one. She generally makes use of her sharp nails, poking a hole in someone's throat or gouging their eyes. She's fairly conservative when it comes to this, preferring quick jabs at weak areas. However, she has no named attacks.
Weapon Based Combat
: Prior to having her devil fruit, she was a fairly experienced knife specialist. She keeps them on the saw-like protrusion on her back at the end. She only really had one  
Fan of Knives: Zelda swings the knives around, causing them to fly in a three sixty degree angle.
Devil Fruit Based Combat
: Zelda doesn't have particular attack names per se, but she changes forms for most occasions, and these forms bring different attacks that she doesn't bother to name. 
Form One, Ten Reapers: She turns the underside of her fingers into blades, causing scratches that can go from a shallow centimeter to a rather painfully deep inch. 
Form Two, Eight Reapers: The user extends blades from their knuckles, this causes a fairly visceral effect on her punches. 
Form Three, Six Reapers: The user creates three blades jutting out of their forearms, one at the top, two underneath toward the sidesish, into a triangular position with serrated edges. This is more of a vs one or two form, as the blade can get stuck pretty easily. 
Form Four, Four Reapers: The user creates two blades extending from underneath her elbow, one lines along the index finger, and one along her ring finger on each arm. 
Form Five, Two Reapers:  The users' arms become blades, on the side of the elbow. 
Form Six, Headsman: An axe blade forms along Zelda's face, giving her entire appearance the look of an axe. Headbutts go from painful to lethal. 
Form Seven, Stymphalian Talons: The user turns their feet into blades, pointing to the ground. All five toes would be turned into blades, plus the heels which would not only make her kicks deadlier but also allows her to scale steep edges, such as cliffs or houses.
Combo Combat
: N/A
Haki
: N/A
RP Sample
:
(Optional)
Last edited by Vaetric on Mon Jun 29, 2015 10:48 am; edited 5 times in total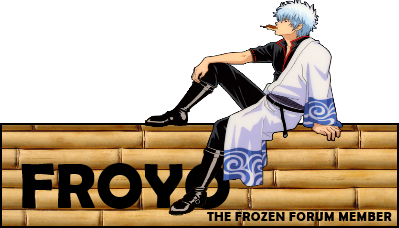 " Pft, crews are for people who are crews and cheese pls ty"
- Words which ring with truth, spoken by the great Vaetric[/size]
Moderator





Posts

: 714


Join date

: 2014-01-06


Location

: In a world known as the Internet



Approved
Unless stated otherwise
Admin





Posts

: 1531


Join date

: 2013-12-26


Age

: 27


Location

: Under your bed



Approved
Unless stated otherwise
Admin





Posts

: 1531


Join date

: 2013-12-26


Age

: 27


Location

: Under your bed



Someone's gotta go, it's going to have to be her, retiring

---
Permissions in this forum:
You
cannot
reply to topics in this forum