Welcome to One Piece: Memories
Greetings & welcome to One Piece Memories a place to create memories, make friends & sail the sea. You can take whichever path you choose from a life of justice to a life of piracy and anything in between. Have fun upon the deadly seas that await your arrival.
Page 2 of 2 •

1, 2

Well, if they heard him and were smart they'd be here by now, or at least scaling the building or something. Well, guess he had some time to get things right.. Nah, he really did have a job to do and this was his last hope of being able to please the sect before having to sound the retreat, if it hasn't been sounded already in the docks, still, there's hope that his fellow people had managed to do their own jobs well, even if for some reason most of the marines were in the harbour. He squinted over there, before his heart dropped. Damn. Whoever gave them the intel about this place really slipped, because there were like.. Three marine battleships (not just the normal ones) moving to dock into port.
Well, it was now or never. With darkened eyes, he placed his hands together. "Come forth, creature!" he said as he raised one hand up into the air, and it began to take form. It slipped out of the ground as if it had just come from a tar field, but managed it nonetheless. As Vae promptly retreated downstairs, it let out a small screen before beginning to float overhead, its large frame large enough to give a little reprieve to those below from the sun. 
Now.. This was a creature, this was what he should've made beforehand, though with a ltitle more paint he could've added more chitin on its belly and back, but still, it was a long range creature, and nothing could stop it now!
(
http://vignette2.wikia.nocookie.net/starcraft/images/7/79/Corruptor_SC2_Art2.jpg/revision/latest?cb=20140512131943
)
Moderator





Posts

: 1242


Join date

: 2014-01-05



Noticing that instead of receiving a handshake, he got hugged instead, Matt was a little surprised. Guess she really liked.. hugs? It really didn't bother him.

"N-Nice to meet'cha Annie." Matt would say, looking down at the young woman in a bear suit.

Within seconds of their meeting, he had already received a nickname. "Hero boy." It had a nice ring to it and it was something Matt could easily get used to, just give it some time and Matt would probably mistake the nickname for his actual name! He was surprised to hear that Annie knew where this creature came from, interesting, maybe she could provide further assistance with this case. As they ran towards a building, Matt would smirk as he heard Annie's words. 

Yeah, I guess this whole situation really did resemble a comic book. A comic book where he was the hero. Matt decided not to get caught up with his fantasies and decided to just shove away any unnecessary thoughts. Just before he entered the building, he noticed something. The sun.. where'd it go? Everything was a whole lot darker! What the hell was going on!? Sliding to a halt, he looked up only to see another creature, this time... bigger.

"I think I've found the next monster..."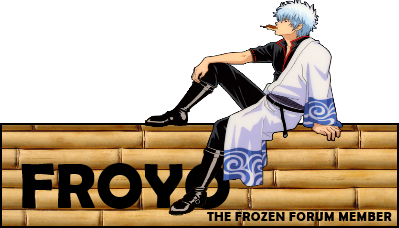 " Pft, crews are for people who are crews and cheese pls ty"
- Words which ring with truth, spoken by the great Vaetric[/size]
Annie looked up to where Matt had been looking,her blood ran cold...well not really? Maybe it chilled a little or maybe it just had a bad case of brain freeze? Could blood even get brain freeze? Never mind that wasn't the problem at hand,the giant creature blocking out the sun was...

"OH COME ON!!" She shouted throwing her paws in the air,sure the last monster had been defeated with help from her but even if her claws had been sharp this one wouldn't be so easy to take down,if at all..."How the hell are we supposed to take it down?!"
The creature would let out another screech, before spitting something out of its mouth. Whatever it was, it liquefied a bit of a stone wall. However, before it could continue any further, it flew toward a platform. There, a teenage woman stood. She reached out her hand, it nodded its head down, allowing her to touch its head. It let out a noise of acceptance. Grinning with glee, she jumped onto its head and sat down on it. Together, the two flew off into the sky, away from the island and bloodshed.
 
Vae stared at the two, before kicking the bucket, causing it to fall near Annie and Matt. "I CANNOT WORK UNDERNEATH THESE CONDITIONS!" He screamed to the high heavens, before stomping back to the stairs, treading down them angrily. What the everlasting hell was that? "BULLSHIT!"
Matt would stare at the beast, in his head, he would quickly begin to think of ways in which he was gonna take down this beast. Though with it being in the sky, it was gonna be a little... challenging. He quickly put on his mask in order to try and block out the creature's screeching.. however the mask did little good as the sound still pierced his ears. Noticing some sort of liquid falling out of the creature's mouth, Matt was surprised to see the wall crumble into a more liquid state. Whatever that substance was... he was gonna have to stay away from it. 

Far, far away.

The beast began to move towards a roof top, towards a teenage girl. Matt's jaw dropped, the beast was gonna devour her! However before he could do anything, he witnessed the girl reach out her hand and actually... tame the thing. Before he knew it, the two were already flying away from the island. There was an awkward silence.

"W-what.. just happened?" Matt would ask, breaking the silent atmosphere.

He could hear more comments coming from the building he was just was about to enter, footsteps could be heard. Whoever it was up there, he was coming down those steps and judging from his tone of voice and the way he made his way down the steps, he was not in a very good mood.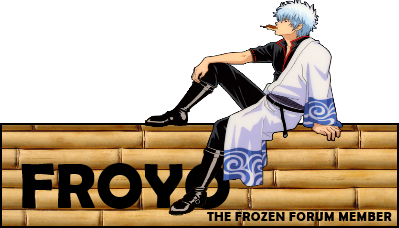 " Pft, crews are for people who are crews and cheese pls ty"
- Words which ring with truth, spoken by the great Vaetric[/size]
Meanwhile Annie had fallen to the ground and was holding her stomach from laughing so hard "S-Shihehehehe!!! Looks like the m-monster wasn't such a monster after all!!" She says between gasps for air. The sight of it had made her laugh,truly laugh for the first time in a long time,so much so tears spilled from her eyes and she was sure that if she had been drinking it milk would of came out her nose.


It took her a while to catch her breath and stand up removing her bear head to blink away her tears "Man this day is turning out to be the most fun I have had in weeks!" She says with a wide smile showing off her pointed teeth.
Vae stomped angrily down the stairs. Seriously, something like that had to happen NOW of all times? Who the hell even was that person? All of these questions he wanted to know, but likely wouldn't survive to hear them. Now he had to escape through the back entrance which was… Which way? He looked around, the place was confusing. But he thought he found the exit, walking over and opening the door.
 
There, in front of him, was not the safe exit, but rather the group of people he just tried killing. He slowly closed the door, before turning around and walking the other way. He was NOT going to deal with that. He pulled out his sketchbook and began to draw wasps. He likely didn't have mmuch time, but he was a quick drawer.
Whilst Annie was busy rolling on the floor laughing her head off, Matt decided he was gonna check out the building. He was right outside it's door and he had heard some sort of large noise emitting from it... it sounded like someone shouting. Before he had a chance to open the door, the door opened for him, and behind it, was a man. Matt couldn't get a clear look at the man as he quickly closed the door. Aha! So this was the creep behind this mess!

Kicking open the door, Matt turned to Annie and said:

"I've found him, that bastard who started all this! Let's get 'em!" he would say, before rushing into the building.. where he was greeted by wasps... a lot of them..

"W-What in the world!?"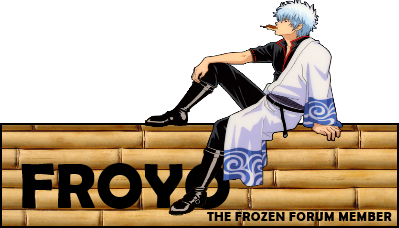 " Pft, crews are for people who are crews and cheese pls ty"
- Words which ring with truth, spoken by the great Vaetric[/size]
Annie had followed him,skipping more then running but she almost ran into him when he stopped suddenly. She was going to ask him why he stopped but her words were caught in her throat at the cloud of buzzing insects. "Bugs?! Why did it have to be bugs?! Why couldn't it be cannons? I can deal with being shot at with cannons.." She says with a sigh as she pulled out her bat looking between it and the bugs realizing it wouldn't be enough to take on the cloud of bugs. Looking around she spotted the door they had come thorough. "Maybe that could work?" She asked herself rolling her head side to side in thought.
The wasps would swarm over toward the two, however unfortunately for them, one of them was wearing a bear suit so their small stingers wouldn't be able to penetrate it to get to her. However, the other person appeared to be a tantalising target. Every time they got smacked, they would turn back to ink, splattering onto the floor and on them.
 
Meanwhile, Vae retreatred to the other side of the hallway. Okay, that wasn't the back entrance, so the back entrance should be.. There wasn't a back door. What the hell kind of building was this that didn't have a BACK DOOR? Vae clenched his teeth as he realised his only way of escape would be through those two. He shook his head, took out a pencil, and began to draw on the wall opposite them, hopefully the wasps'd buy him enough time.
The wasps brought him enough time.

But the sect is forced to flee.

HE PHAILED HIS MISSION.

[End thread]
Page 2 of 2 •

1, 2

---
Permissions in this forum:
You
cannot
reply to topics in this forum