Welcome to One Piece: Memories
Greetings & welcome to One Piece Memories a place to create memories, make friends & sail the sea. You can take whichever path you choose from a life of justice to a life of piracy and anything in between. Have fun upon the deadly seas that await your arrival.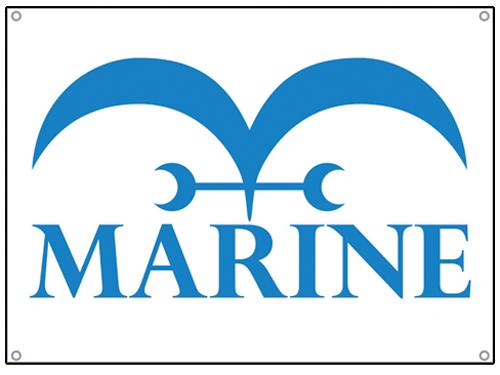 ---
White Wardens

"Through thick and thin, Justice will always prevail."
---
Crew Name
: White Wardens
Crew Motto
:
"Gladius Defendit Fidelis." (The sword protects the faithful ones)
Crew Ship
:
http://onepiecememories.forumotion.co.uk/t956-the-iron-victory#6612[/url]
Territories Owned
: N/A
Allies
: The Marines
---
Crew Roster
"Those who value honor and justice."

Captain
Danryoku Kemono Shisui
"Hand Of God"
(神の手 / Kami no te)
• Basic Marine Training
• Advanced Combat Ability
• Leadership Qualities
Chief Petty Officer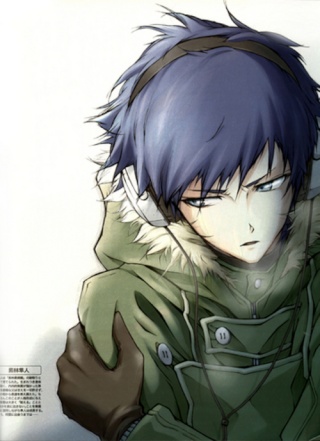 Kaito Saiyuka
"The Beast"
(野獣 / Yajū)
• Iron Stomach
• Blind Mans Senses
• Beast's Hunger

Crew's Goals:
Danryoku Kemono Shisui
• Rid the world of evil and piracy altogether
• Unite the world under the rule of the world Goverment
• Bring his brother into custody using using his own two hands
• Surpass his father
• Become a vice admiral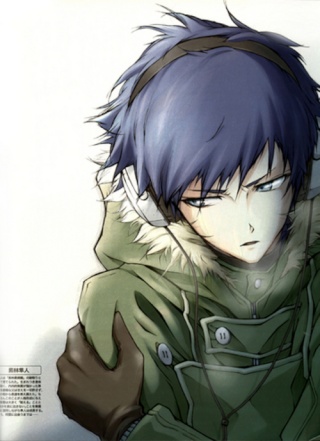 • Gain his eyesight for a day so he can see the picture of his dead wife he keeps in a locket around his neck
• Master his devil fruit
• Take down his father's killer
• Get control over his "Beast"
• Show the world that just because he is blind doesn't make him weak
• Get back the twin of the Sakabatō that was stolen from his family.
---
Ship
"The Iron Victory"
---
While possessing the same size as most other frigates, The Iron Victory comes  equipped with many a things, Namely extra rooms and such. Clad in a mixture of wood and steel, The Iron Victory has a rather unique appearance.
The ship itself has a rather unique appearance with the paint covering the outer hull being a dark indigo blue hue, With curved lines of a dark red color spanning all the way from the stern of the ship to the front. The deck of the ship consists of several port holes in which the cannons on the ship are mounted through coming out to 12 cannons in total with 4 swivels located at different areas of the ship such as the front where two are mounted on opposite sides of the ship. The Deck of the ship itself is made out of Cedar wood.  The entrance to the lower levels is located near the stern of the ship, Being a moderately sized structure in which crew members are able to enter and exit through  and then proceed to navigate to and through the ships several rooms.
---
Thread History
"Extinguishing evil, One criminal at a time."
---
---
Crew Rules
"Code Of Conduct."
---
A few base guidelines that are easy to follow:
• First: Simple, Treat other the way you would wish to be treated. No OOC arguing or bickering between members please.

• Secondly: When you post, Just follow basic Rp etiquette and try giving the other members something to work with to the best of your extent. Also, Please give a warning if you will be going afk for a significant period. Such as one week longer or more.

• Thirdly: Just have fun.


---
Recruitment
"Always looking for courageous Individuals."
---


Looking for marines, No criminals allowed. Do not care, Will accept regardless of age, species, Or anything else. Accepting those who wish for a better world.
Last edited by Raizen on Thu Feb 11, 2016 7:55 pm; edited 5 times in total (Reason for editing : Fucked up the coding)
Moderator





Posts

: 77


Join date

: 2014-01-07


Age

: 18


Location

: Back from the dead, Residing In hell.



Moderator





Posts

: 77


Join date

: 2014-01-07


Age

: 18


Location

: Back from the dead, Residing In hell.



Approved
Unless stated otherwise
Admin





Posts

: 1531


Join date

: 2013-12-26


Age

: 28


Location

: Under your bed




Similar topics
---
Permissions in this forum:
You
cannot
reply to topics in this forum