Welcome to One Piece: Memories
Greetings & welcome to One Piece Memories a place to create memories, make friends & sail the sea. You can take whichever path you choose from a life of justice to a life of piracy and anything in between. Have fun upon the deadly seas that await your arrival.

General Information
Name
: Andrè Duval
Epithet
: Frost Wolf
Age
: 30
Gender
: Male
Birthplace
: Drum Island
Species
: Human
Orientation
: Ambidextrous
Crew
: Frost Pirates
Ship
: The Ice Breaker
Occupation
: Captain
Rank
: N/A
Bounty
:
 1 050 000
Crimes Committed
: Killed A marine captain
Bounty Collected
:
N/A
Allegiance
: Pirate
Dream(s)
: Too Freeze the marines
Character Information
Flag
: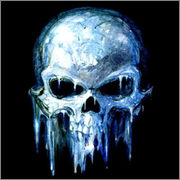 Appearance
:
Andrè is about 2 meters tall, has a slim and agile body. Has ice blue hair and ocean blue eyes. His outfit is a light blue bandana with a black tricord hat on. He has a white shirt with a light blue west over it. An ocean blue bandana around his waist, a pair of black pants, and pirate boots. On each side of his hip he has a cutlass. He has a small goatie beard which is the same color as his hair. He has a golden ring in his ear. And to top all of this of he has a big white fur coat hanging from his shoulders, he usually drop it when goes into combat.
Personality
: Andrè likes the cold very much, mostly because he was raised in the cold. He feels calmed down and relaxed in the cold, which is why he wants to freeze the entire world, so he can be relaxed all the time. He has no big interest in gold and wealth but takes what he can when he have to. He is a very huge fan of creating movie cliches, like if he robs a bank, he wil say "everyone freeze" and then litterally freeze everyone in the room. He also spreaks in a french acsent, using french words like "sacre bleu" "très bien" "excusez-moi" and so on. Under all this cliche and comedic fasade, he is a cold hearted person who kils without mercy, someone would go as far as calling it pure evil.
Character History
]Background:
Andrè was born on drum island into the family of a black smith meaning him being able to both learn how to use a sword and also train through making swords. Andrè lived a happy life until the day he reached 15. Around on drum island for as long as he could remember there had been a local pirate crew. Not one of those bad crews, this was a nice crew who where like robin hood, stealing from the rich marines and giving the money to the people of drum island in exchange for using this as their base. The people of drum island is still regretting til this day for doing this. On a windy winther day on drum island came a groupe of about 10 marine ships too the island. They where there to capture the pirate crew and their accomplices. Due to Andrè's family being black smiths they where suspected of making weapons for the pirates. And then along with his parrents, Andrè was taken into custody. Andrè was thinking that this was very unfair, aspecially taking him inn as he was under age. and this he told the marines, but they just laughted and started to make fun of him, joking about him wanting his mommy back and all that. And with each day this went on he was becomming more angry at the marines. After being locked up for an entire year with all of this constant bullying each day Andrè had had enought of the marines, he decided that he now wanted to kill every marine in the world.
3 years passed before he was released and instead of going far away to train to become strong enought to kill the marines. He applied for their requit program. It was a part of a plan he had been working on for the last 3 years. He was planning to gain their trust by becomming on of them and then when he was far enought inn to get to one of the admirals or high leaders at least, he would kill him. And from then becoming a strong pirate acknowledged by a high bounty. He got accepted, and was within a year a fully fledged marine officer, he learned all there was to know of the marines. Eventually he was promoted to marine captain and got his own ship which he named the Ice Breaker.
During his time as marine he went on exotic travles, with tropical forrests full of poisonus animals, during those travles he collected the venom from those animals. The other marines thought it was his hobby, but he had a plan for them. Along with traveling he fought alot of pirates on the way. And during one of those captures he came across a crew with a very rare and powerfull item. A devil fruit, even though Andrè had only read about these he knew one when he saw one. He decided that this fruit would become a great asset to his plan so without thinking over it he ate it. At first he didn't feel anything or knew what powers he had, but on the way home he started to freeze his water when touching it. So he figured he had ice powers, which was ok for him, easier killing someone who is frozen.
even though he was a good working marine it took him 10 years for the marines to trust him enought to let him come even close to another captain. It was a meeting discussing ways to controll the creation of new pirates and letting them establish. Too the meeting Andrè brought a cutlass which he had coated the blade with the venom from all the poisonus animals he had encountered during his service. A single cut from that sword could kill a person within minutes, the captain for about 30 minutes with Andrè coming with a small comment now and then. Then suddenly Andrè stood up and said, "well this issue about pirates crews establishing very quickly is a very serious buisness, considdering it can happend anywhere. EVEN WITHIN THE MARINES" and with that he cut down the captain before running out the door and heading for the docks. It took a long time before the alarm had been raised and within the time a crew was ready for departure. Andrè had allready gotten so far away that they could not catch up too him. And now that Andrè had officially become a pirate, he raised his pirate flagg over the marine ship and sailed towards a port to find a crew.
Abilities:
N/A
Inventory
Weapon
: A pair of cutlasses
Weapon Description
: just a normal pair of cutlasses
Weapon Special Abilities
:N/A
Weapon History
: He got them while working in the marines
Power Level Information
Character Strength
: Advanced
Character Speed
:  Trained
Character Resilience
: Trained 
Character Dexterity
: Proficient
Devil Fruit Information
Devil Fruit Name
: Hie Hie No mi
Devil Fruit Type
: Logia
Devil Fruit Progression
: Level 1-5
Level 1-2: 2 threads
Level 2-3: 2 threads
Level 3-4: 3 threads
Level 4-5: 4 threads
Current Devil fruit Level
: Level 1
Devil Fruit Mastery Level
: Level 1: Cover half of his body with a layer of ice and turn 10 000 liters of water into ice
Level 2: Cover his entire body in a layer of ice, turn 20 000 liters of water into ice and make weapons out of ice but it takes 2 posts to create the weapon
Level 3: able to turn 40 000 liters of liquid into ice, ice weapons take one post to make, he can turn his entire body into ice if the ice shatters he can reasble them and freeze half a building
Level 4: able to turn 80 000 liters of liquid into ice, freeze a whole building, and freeze a human body at touch.
Level 5: able to turn 160 000 liters of liquid into ice instantly and freeze anything within a 5 meter radius from his body
Devil Fruit Abilities
:  The user can create controll make and transform into ice at will
Devil Fruit Weaknesses
: Can't dodge physical attacks like other logia users can
Combat Information
Unarmed Combat
: N/A
Weapon Based Combat
: N/A
Devil Fruit Based Combat
:
poinçon gel(frost punch): he cover his fist with a layer of ice and punch
Boule de glace(Ice ball): he makes a ball of solid ice and throws it.
Boule de glace SPIKE(ice ball spike): makes a ball of solid ice and turn it spiky(can only turn spiky while in hand)
Combo Combat
: N/A
Haki
: N/A
RP Sample
:
(Optional)
Last edited by Okamiro on Sun Jan 10, 2016 7:54 am; edited 6 times in total
Done, but need to be told how much bounty I get
A few things:

> The Marines do not learn any of the Rokushiki techniques, only CP agents who work for the World Government are taught how to use such attacks.

> He knows Parkour but in the history, it shows no sign of him ever learning it.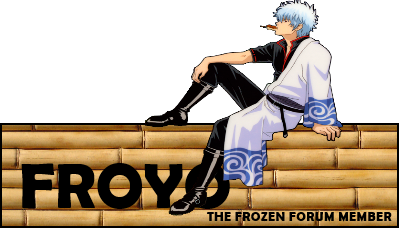 " Pft, crews are for people who are crews and cheese pls ty"
- Words which ring with truth, spoken by the great Vaetric[/size]
One more thing,

In your Devil Fruit progression, you need to state the amount of threads it takes for your character to level up.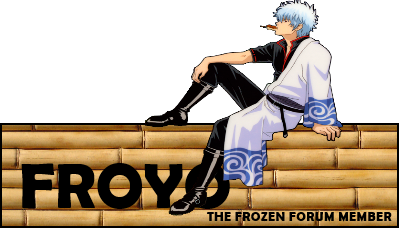 " Pft, crews are for people who are crews and cheese pls ty"
- Words which ring with truth, spoken by the great Vaetric[/size]
edited and I need a bounty, don't know how much I am gonna have.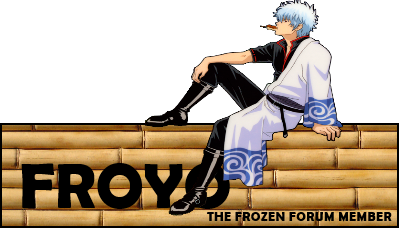 " Pft, crews are for people who are crews and cheese pls ty"
- Words which ring with truth, spoken by the great Vaetric[/size]

---
Permissions in this forum:
You
cannot
reply to topics in this forum