Welcome to One Piece: Memories
Greetings & welcome to One Piece Memories a place to create memories, make friends & sail the sea. You can take whichever path you choose from a life of justice to a life of piracy and anything in between. Have fun upon the deadly seas that await your arrival.

General Information
"Oh… Oops! Sorry! I didn't mean to spill coffee on you!"
---
Name
:  Miki Rose
Epithet
: None
Age
: 19
Gender
: Female
Birthplace
: North Blue
Species
: Human
Orientation
: Left-handed  
Crew
:
Ship
: N/A
Occupation
: Waitress/Swordswomen
Rank
: N/A
Bounty
:
0
Crimes Committed
: None
Bounty Collected
: N/A
Allegiance
: Undecided
Dream(s)
:
Get over her clumsiness
Travel the world
Learn how to use her sword
Meet a lot of new people
---
Character Information
"When you fall, you just have to get back up and move on. At least, thats what my mother always told me. Well, it was something along those lines."
---
Flag
:
Appearance
:
Miki:
Being 5 foot 6 doesn't make Miki the tallest person ever, instead she's at a very average height. Actually, in general, Miki is a pretty average girl, minus her extreme clumsiness of course. Miki has waist length, straight dirty blonde hair. Her bangs are long enough to cover her eyes, but Miki styles them in a way so that they won't. Centered on her face is a delicate nose, thin lips and a pair of almond shaped green eyes. Miki has light colored skin that seems to burn quite easily. Thanks to her clumsiness Miki may at times have small scrapes on her hands and sometimes her face. 
On an average day, Miki can be seen wearing her work uniform. The uniform consists of a black skirt, white blouse, and cream apron. A black bow is connected to the blouses collar and a sash varying in color is tied around her waist. This sash keeps Miki's sheathed sword in place. While not working, Miki can be seen wearing a variety of clothing. Most of the time, a t-shirt and a pair of shorts will suffice, though she has been known to wear nicer things as well. Pink and colors that go well with pink make up most of Miki's wardrobe with a few green items as well. However, seeing as much of Miki's time is spent in the cafe, she is usually wearing the uniform.
Personality
: Cheerful and Clumsy, those two words are often used to describe Miki as a whole. This girl is always smiling and happy, even after a really bad fall (which actually happens quite a bit.) Her clumsiness tends to get in the way of things, like her job or just walking around her village, but it never seems to bother Miki. She is always the first to laugh it off no matter what happened. Be it stumbling down a flight of stairs, spilling coffee on the cafe's customers, or tripping on absolutely nothing, Miki will always be the first one laughing. She isn't one to let something get her down.
Miki almost never gets mad, in fact, its hard to believe that she can actually be angry in the first place. That's because, her temper is almost non-existent and she finds it hard to see the fault in something. In the rare occasion that Miki does get angry, the worst that could happen is that she'd scold whoever it was that upset her. Actually, anger isn't the only emotion that Miki rarely shows, she never seems to be sad either. Basically, if the emotion isn't a happy one, its pretty safe to say Miki won't show it very often.
Miki loves a lot of things, like working at her aunts cafe, the smell of freshly ground coffee, helping others, reading a new book, taking walks on the beach, and so much more. Traveling is something she'd love to do, but Miki's never gotten the chance to do so. Miki is content in her home village, but would love to see what the rest of the world is like.
---
Character History
"I want to travel, but I can't, too much of my money is spent repairing things broken due to my clumsiness."
---
Background
: Miki was born to a small, happy family in the North Blue. Her father was a blacksmith, and her mother ran the village general store. As a toddler, Miki stayed with her mother in the store during the day. It quickly became apparent that the youngster was a bit unsteady on her feet. There were several occasions when little Miki would fall and knock things over. She'd cry for a little bit before her mother would swoop in and dry little Miki's tears. After Miki turned 5, whenever she would fall, her mother began to tell her: "When you fall, stand up, dust yourself off and keep going." Little Miki would do just that. Miki's parents thought the clumsiness was just a phase, but they soon figured out that it wasn't. 
On her 7th birthday, Miki was given a sword forged by her father. It was to be her first sword, and Miki's father was going to teach her how to wield it. Her father believed that teaching her how to use a sword would help rid Miki of her clumsiness, because to wield a sword means she'd have to be balanced and not tripping over absolutely nothing. He never got the chance to teach her. Three nights later, something went wrong and the forge exploded, killing Miki's father in the process. At his funeral, everyone cried, but no one cried more than Miki. She started carrying around her sword the day after, and never went anywhere without it. Of course the sword was a little big for the seven year old, but she'd grow into it. Miki wanted to learn how to use the sword, but refused to let anyone besides her father teach her.
A few years passed, and two things never changed: Miki's clumsiness, and her carrying the sword around. Around her 10th birthday, Miki began helping her aunt in the Cafe neighboring her mother's store. Miki was made a full time employee 3 years later. Any money Miki earned, went straight into savings. At some point she'd read something about another island in the North Blue and really wanted to go. She told her mother thats what she was saving for; however, Miki never really seemed to have enough money to at least rent a boat or pay someone to take her over. It was her clumsiness preventing her. She'd break dishes, spill coffee on customers, to say the least, and would have to pay for new dishes, repairs or the customers coffee depending on what happened. This was about the time Miki made a secret wish to get rid of her clumsiness. It was holding her back.
Years passed like this, and Miki's dream to travel only grew bigger. She didn't want to remain in the village forever, and she wanted to meet all the new and exciting people of different lands. She still to this day, wants to travel, but the same problem still prevents her from doing so.
Abilities
:
Clumsy Queen
- Miki's clumsiness could be considered a skill if its really thought about hard enough and applied to unique situations. For example, let's say she's fighting and she's about to be hit with a fatal blow, but as luck would have it she trips over her own two feet and escapes. This could happen in many different situations, in fact it does happen. 
Serving Wench 
- When she's not being a total clutz, Miki is actually really good at her job as a waitress in the cafe. Her minimal strength is enough to carry her silver serving platter with one hand, even if its full of food. (Though, being as clumsy as she is, Miki usually uses two hands to carry the tray.)
---
Inventory
"I have a sword! But…. I rarely use it."
---
- silver serving tray (When she's at the cafe)
- a leather coin pouch hidden in her sash
Weapon
:
- A simple Katana
Weapon Description
:
This is a very general katana, besides the pink hilt. The swords sheath is black.
Weapon Special Abilities
:
- this katana has no special abilities
Weapon History
:
This katana was forged by Miki's father, the village blacksmith. It was the final thing forged by her father before an accident burnt down his forge while he was inside. Miki never learned how to use the sword, but she still carries it with her wherever she goes as a memento to her father.
---
Power Level Information
"I'm not really strong or really fast, but I'm pretty resilient. I've got to be based on how often I trip!"
---
Character Strength
: Proficient
Character Speed
: Trained
Character Resilience
: Advanced
Character Dexterity
: Advanced
---
Devil Fruit Information
...
---


Devil Fruit Name:
Devil Fruit Type:
Devil Fruit Progression:
Current Devil fruit Level:
Devil Fruit Mastery Level:

Devil Fruit Abilities:


Devil Fruit Weaknesses:  
---
Combat Information
"I'm sometimes afraid to fight, what if I trip and accidentally  stab myself?"
---
Unarmed Combat
:
Miki Flail
- The Miki flail involves Miki (of course) flailing her arms about in an attempt to hit an opponent. This attack is very random, and rarely accurate. This attack sometimes happens by complete accident when Miki trips over her own two feet.
Weapon Based Combat
:
Miki's Sword Flail -
This is when Miki unsheathes her katana and swings it around in an attempt to hit an opponent. The accuracy of this attack is terrible which is why it is rarely used. There is also the fact that Miki could end up injuring herself instead of her opponent. 
Miki Slash -
Miki takes her sword, and in a diagonal movement slashes her opponent with her sword. This attack, based on Miki's lack of actual sword skills, has a 50-50 chance of actually hitting her opponent and is the best attack she knows.
Devil Fruit Based Combat:
Combo Combat:
Haki:
Last edited by Izu on Mon Jun 01, 2015 10:29 am; edited 3 times in total
History:
> Why would her father give her a sword when he knows how clumsy she is? In other words, why did her father give her the sword out of nowhere?
Stats:
You might wanna re-check this, here's the link to the power level rules:
http://onepiecememories.forumotion.co.uk/t8-power-levels
You begin with 8 points and all stats start at average once a character is made, unless you decide to start at Below Average which is an optional choice.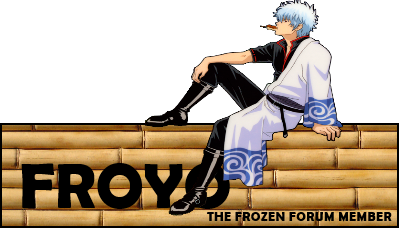 " Pft, crews are for people who are crews and cheese pls ty"
- Words which ring with truth, spoken by the great Vaetric[/size]
Moderator





Posts

: 714


Join date

: 2014-01-06


Location

: In a world known as the Internet



I've fixed the stats, and have added to her history describing why she was given the sword. Changes to the history were done in pink.






Miki
|
Chizu
|
Fleur
|
Mira
|
Thea|Xanthe
# f781d5
|
# b36666
|
# 99ccff
|
# f5da81
|
# 667a98|# ffff66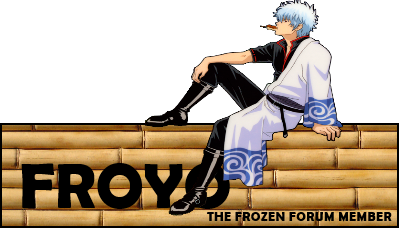 " Pft, crews are for people who are crews and cheese pls ty"
- Words which ring with truth, spoken by the great Vaetric[/size]
Moderator





Posts

: 714


Join date

: 2014-01-06


Location

: In a world known as the Internet



Applying for a stat upgrade thanks to the completion of
Monsters of the Sea.
Speed: Proficient to Trained






Miki
|
Chizu
|
Fleur
|
Mira
|
Thea|Xanthe
# f781d5
|
# b36666
|
# 99ccff
|
# f5da81
|
# 667a98|# ffff66
Approved
Unless stated otherwise
Admin





Posts

: 1531


Join date

: 2013-12-26


Age

: 28


Location

: Under your bed




Similar topics
---
Permissions in this forum:
You
cannot
reply to topics in this forum