Welcome to One Piece: Memories
Greetings & welcome to One Piece Memories a place to create memories, make friends & sail the sea. You can take whichever path you choose from a life of justice to a life of piracy and anything in between. Have fun upon the deadly seas that await your arrival.

"Watch out New World! Here comes Cloud!~"
Name
:  Cloud Knight
Epithet
: None
Age
: 21
Gender
: Male
Birthplace
: East Blue
Species
: Human
Orientation
:  Right-Handed
Crew
: Former Gang Owner/ Future captain of the "Kumo Pirates"
Ship
: None
Occupation
: Swordsman/Captain
Bounty
:
0
Bounty Collected
:
0
Allegiance
:  Himself and his futrure comrades
Dream(s)
: - Get into the New World  
Character Information
---
"Some stuff bout me.."
---
Flag
:
None
Appearance
:
Spoiler:
Cloud is quite a slender man however despite his slender build, he is still packed with good muscle. He has scruffy brown hair with equally colored brown eyes and a skin which is similar to a light olive tone. Cloud isn't one to wear fancy clothes so he just sticks to simple pieces of clothing such as his light brown shirt and his open red shirt. He stands at  exactly 6ft and his long legs are quite visible for he wears a pair of red shorts which reach up to his knees. Strapped to his waist is his trusty katana, carries it everywhere, never seen without it. Well, that's over exaggerating but  it's rare to catch him without it. For footwear it's traditional Japanese sandals. Also, if you're close enough, the slight pattern of a mustache is growing on his upper lip.
Cloud can be a lazy ass and at times his posture may look like a laid back and lazy slouch however this completely changes when in battle. When engaged in battle, he tends to move around a lot, doing feints, dodging attacks, attacking, everything. His posture changes from lazy to aware.  
Personality
:
Imagine a lazy, annoying 11 year old who's always on the couch eating crisps. That's pretty much Cloud in a nutshell. I kid you, Cloud can be a bit too lazy however he isn't a complete sloth. When he's not sleeping he's most likely over at the bar gambling since he loves to gamble even though he's terrible. Cloud loves to talk to familiar faces and can be quite the chatter box at times but he's good company and will always keep you entertained. He also can be very childish and greedy, always taking most of the treasure or what he sees as treasure and not sharing that much with anyone else unless he is forced or convinced too which will take a pretty long time. Despite his childish acts, his intellect is pretty impressive and at times he may spot hidden things fairy easily or come up with great plans, this trait may also lead to him being smug.
Cloud when thinking tends to be still and silent, closing his eyes to get the ideas in his head moving. While thinking, he's completely idle and disconnected from wherever he is and will often ignore events around him, giving him time just to focus on whatever he's plotting.
Character History
---
"Scars from the past, carrying me to the future."
---
Background
Cloud never knew his parents but according to his grandfather, they were pirates. They traveled all over the world, stealing, causing trouble and all the other stuff which pirates do. Their goal was to start a crew however no-one ever knew if they ever did start one, or even if they are alive. Cloud was 5 years old when he was  given to his grandfather by his parents, it was too dangerous out at sea for a little kid. So with his parents gone, Cloud was raised by his charismatic grandfather who often told stories about the open sea, the red line, Grandline and the all famous New World. Cloud was inspired and interested on hearing stores about the legendary New World, it was a sea for the gods! However it was no easy trip in, of course you had to pass many obstacles.
Cloud lived a peaceful life with his grandfather and he also made quite a lot of friends but all good things come to an end someday and so his grandfather passed away. His grandfather was a dear family member so it was hard to see him go. He was then forced to live with his uncle who had moved onto the island after Cloud's grandfather's death. The two bonded pretty well and were pretty much like little kids, well, one of them was actually a child. They would race for the milk, challenge each other to see who could change his clothes the fastest and even argue about every little thing.
After a couple of years of thinking to himself and plotting, Cloud decided it was time to set sail. He was inspired by his grandfather's strories about the seas. Leaving a note for his uncle, he set sail early in the morning. Cloud immediately went to set sail, no weapons, nothing. Just a raft.  Oh and he was 16 years old.That was the dumbest idea of his life. He was soon captured by pirates who used him as a slave to sell to other pirates. He was a cabin boy and worked on cleaning the ship. His grandfather always said pirates were great people but right now, it seemed he was wrong. Cloud however still saw truth in his grandfather's words and believed that there were other pirates other then these group of bastards.
While on board, he often plotted small plans in his mind on how he could get out. Eventually, the crew docked, the perfect chance to escape. Pissing on the deck as a little thank you for the pirates, he escaped in the middle of the night. The next day, the pirates went looking for him but just couldn't find him. Giving up, they shrugged and left the island, cursing.
Cloud, decided it was time to learn a thing or two bout fighting cause he didn't want to end up cleaning another deck. He applied for a swordsmanship class, since swordsmanship was cool to him. The idea of slicing and dicing enemies made him smile. It was the exact thing he wanted to do to them damned pirates. He put all his effort and time with this class and used the money he took from his pocket money back at home to pay for it.
After a year of living in the streets and practicing, he graduated and left with a sword as a parting gift from the sensei who noticed Cloud's dedication to the art.Now, he needed some sort of gang so he could gain a little more defense. Spending another year recruiting members, he had a group of 9 men including him. They hit the seas and they were indeed a pretty neat and strong group, defeating pirates who attacked them and stealing their gold. However one of the members attacked a man, the member was drunk and pretty much beat the man till death. The marines noticed this and attacked the whole gang for the man's doings. They attacked the gang while they were at sea. 8 of the members were captured. Cloud was saved by the sea and a piece of log which helped carry his unconscious body to the shore.
Waking up, he recalled all the events which took place and pretty much began to hit the ground. His group was gone. Probably long gone by now. He was the worst leader ever. There was no time to cry so pathetically, his gang would've always supported their leader and were loyal men. He had to make it to the New World. For the sake of his ambition, for his long lost gang.
Abilities
:
Cloud has basic knowledge of the one sword style, although his swordsmanship is not perfect it also ain't half-bad. Cloud relies greatly on his swordsmanship while in battle.
Inventory
---
"Stuff I need so....don't touch!"
---
- Clothes:
For obvious reasons.
Weapon
:
- Katana:
His trusty blade, strapped to his waist.
Weapon Description
:
A blade which is kept and protected by a light brown case. The hilt of the blade is a white color and is coated with a thin fabric, the actual blade is made from typical metal. The case is light brown and his patterns of white clouds all over it, the case is made from sturdy wood so that isn't broken very easily.
Weapon Special Abilities
: None
Weapon History
:
The weapon which once belonged to a swordsman teacher, passed down onto Cloud for his amazing work and effort.
Power Level Information
Character Strength
: Trained
Character Speed
:  Advanced
Character Resilience
:  Trained
Character Dexterity
: Advanced
Devil Fruit Information
Devil Fruit Name
:
Kumo Kumo No Mi
Devil Fruit Type
: Logia
Devil Fruit Mastery Level
: Level 1
Devil Fruit Abilities
: The Kumo Kumo no Mi turns the user into a cloud man which allows them to use the powers of clouds such as those to do with weather production.
Devil Fruit Weaknesses
: Standard Devil Fruit Weaknesses
Combat Information
Unarmed Combat
: N/A
Weapon Based Combat
:
Cloud does not name his techniques, they're really just made up on the spot.
Devil Fruit Based Combat
: N/A
Haki
: N/A
Last edited by FroYo on Wed Jan 07, 2015 7:53 am; edited 20 times in total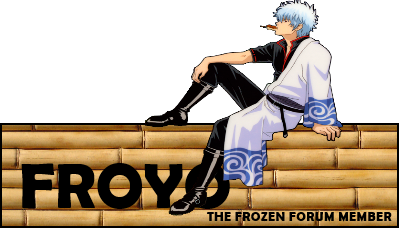 " Pft, crews are for people who are crews and cheese pls ty"
- Words which ring with truth, spoken by the great Vaetric[/size]
Updated Speed after
this
thread.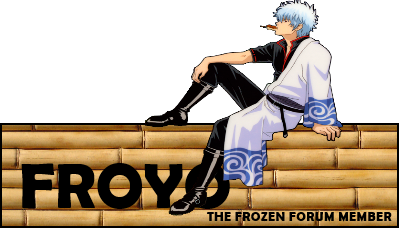 " Pft, crews are for people who are crews and cheese pls ty"
- Words which ring with truth, spoken by the great Vaetric[/size]
Collecting on the Stat Points
Stats been increased:
+ 1 Strength
+ 1 Speed
+ 1 Resilience
+ 1 Dexterity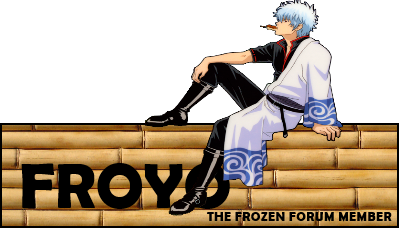 " Pft, crews are for people who are crews and cheese pls ty"
- Words which ring with truth, spoken by the great Vaetric[/size]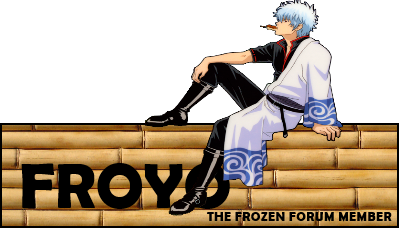 " Pft, crews are for people who are crews and cheese pls ty"
- Words which ring with truth, spoken by the great Vaetric[/size]

Similar topics
---
Permissions in this forum:
You
cannot
reply to topics in this forum